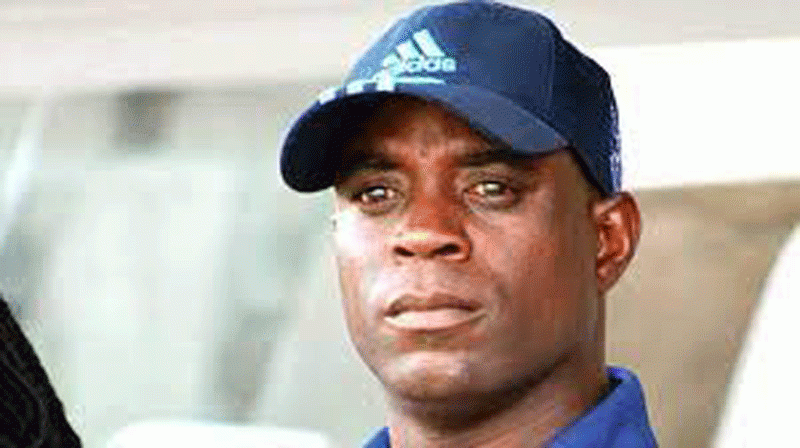 IT'S do-or-die for Bulawayo City when they face Dynamos at Barbourfields Stadium this afternoon as they bid to halt their slide out of the Castle Lager Premier Soccer League.
Dynamos make their last trip to Bulawayo of the season seeking to end the season in the top two.
The local authority sponsored side are in a precarious position, and sit second from the bottom with four games to go.
Coach Farai Tawachera says preparations had gone well during the week and that he is enjoying a clean bill of health apart from suspensions.
He said the team are buoyant after beating Bulawayo Chiefs in their previous game.
"Preparations have been going well and it is our hope to continue from where we left against Chiefs. I think the Chibuku (Super Cup) break gave us some rest and recovery for some players who had knocks.
"The mood is very promising and we are raring to go. We have a clean bill of health but we have suspensions. We would have wanted to meet Dynamos with everyone available for selection, but such is football. Those available should be able to fit in and prove their mettle," Tawachera said.
City have attacking midfielders Solomon Sithole and Cedric Chinomona suspended but have pinned their hopes on veteran striker Obadiah Tarumbwa who scored the solitary goal that buried neighbours Chiefs.
City held Dynamos to a 1-1 draw in the reverse fixture.
"Dynamos will remain Dynamos, whether you play them home or away but what I have known is that they are a very difficult side to play when they are at BF. All being said, we hope to do well, play good entertaining football for the fans to enjoy and hopefully get a positive result," he said.
Regarding the relegation matrix, he said: "It's game on. Anything can happen in these last four games. We hope to stage a good fight in these last games."
City would rather have played the game at Luveve Stadium but the PSL turned down their request.
Club spokesperson Thandiwe Moyo said the league had raised security concerns.
"We would have loved to play our game against Dynamos at Luveve Stadium. It was a decision made by the technical team but we cannot speak for the PSL save to say they raised security issues and they turned us down. They said Dynamos was a big club and attracts large crowds," Moyo said.
The last time Dynamos were at BF, they dismissed Bulawayo Chiefs 2-0 in July.
Follow Fortune on Twitter @fmbele
Related Topics