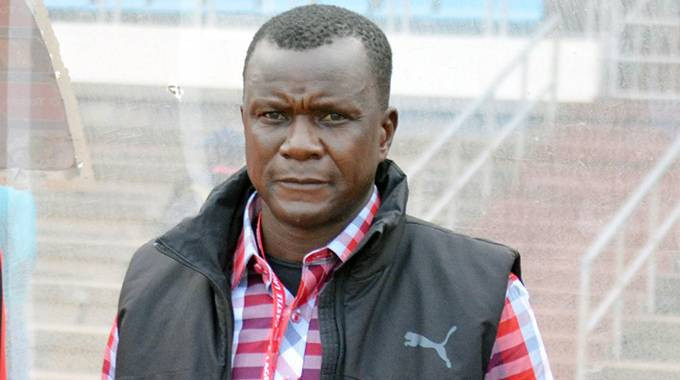 DYNAMOS coach Herbert Maruwa says he is satisfied with his team and is raring to plunge into the 2023 Castle Lager Premier Soccer League season.
Maruwa made these remarks following their 1-0 win in a friendly match played against newboys Sheasham at Ascot in Gweru yesterday.
Frank Makarati scored the solitary goal of the match in a game the Glamour boys dominated in all aspects.
The former Black Rhinos mentor was reserved in his comments, but expressed satisfaction with the squad at his disposal.
"Its a process. I'm impressed with the building of this team although there are areas I feel need to be improved," Maruwa said.
"Everyone is playing their role and I must admit that we need to change our approach when attacking.
"For now, the way we play from the back is okay but upfront we are yet to get a formula.
"We have to work on that before the season starts otherwise the performance was solid," said Maruwa.
He further revealed that he is still in search of a goalkeeper.
"We may need to add a goalkeeper but the other departments are fine. The only thing we need is to help them gel.
"We are going to find ways to solidify the players together. It's a process like I said. I'm sure by the time the league starts we will be a solid unit," he added.
Dynamos indeed put up a good show, with a fascinating free-flowing passing game.
Their new signings were exceptional and in particular Donald Mudadi, who was impressive in midfield with on and off the ball movements.
Ex-Yadah midfielder Tanaka Shandirwa also caught the eye as he controlled the midfield in both halves while seasoned defender Kelvin Moyo was also solid in central defence where he partnered with skipper Frank Makarati.
The duo of Arthur Musiyiwa and last season's Rookie Rear Jayden Barake also look set to form a formidable combination upfront, though the later looked isolated in attack.
He was replaced by Elie Ilunga who had a good show, but lacked consistent supply of clean balls.
Other new signings Tendai Matindife, Keith Madera and Nyasha Chintuli were thrown into the fray, but there was nothing to write home about.
Former Soccer Star of the Year Denver Mukamba, who has reportedly signed a short-term contract with the Harare giants, was an unused substitute.
Related Topics