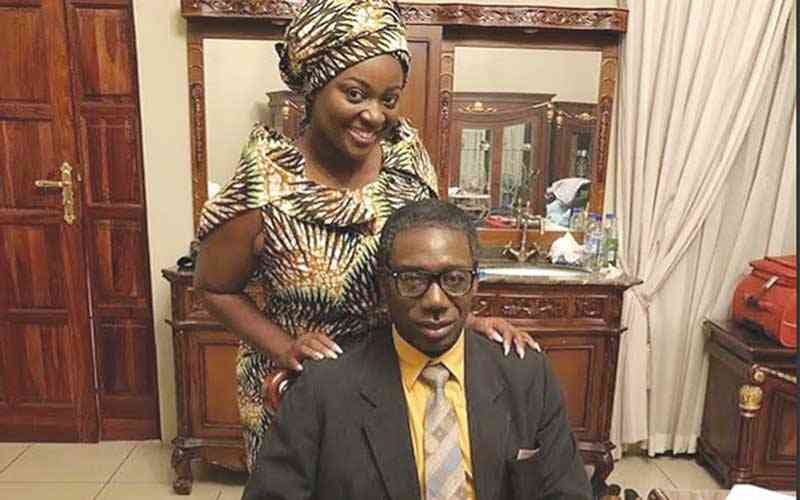 IT is just over three years since the death of former President Robert Mugabe, but the once fierce leader continues to make waves from the grave.
Just like he attracted attention in life, Mugabe continues to hog the limelight posthumously. The recently premiered film, titled Mugabe which chronicles Mugabe's rise and fall continues to ignite debate attracting mixed feelings among film enthusiasts.
Produced by Eastgate Films, the film premired at Ster-Kinekor auditorium in Harare a fortnight ago.
The synopsis of the film Mugabe, set in an African country, Zimbabwe, chronicles how the former president Mugabe rose from being a prisoner to power as a guerrilla fighter who defeated British colonial rule during the liberation struggle.
In the film, Mugabe is hailed as a "hero" and a world role model with multiple awards, but gradually becomes one of the world's top tyrants who violates human rights to enjoy unassailable power for the rest of his life.
He clings to power with an iron fists as he eliminates prospective successors to pave way for his young beautiful wife. This First Lady is a firebrand woman who chides anyone threatening to take her husband's position.
Her association with high profile churches, charity work, and extravagant lifestyle wins her fame, culminating in their fall. Will his people accept a family dynasty? While the nation is in a state of unrest and growing weary, Mugabe's allies do the unexpected.
Reacting to the film on different digital spaces like Twitter and Facebook, some have labelled it as an underdone production.
The choice of renowned Hollywood Nigerian actor Hakeem Kae-Kazim to play as Mugabe in the film also torched a storm among local filmmakers and social media users who believe the actor is not the best character for the role.
The thespians said a local actor such as top-billed Tongayi Arnold Chirisa or Tendai Maduwa could have played the role better.
Questions have been raised concerning eloquence, accent and English fluency synonymous with Mugabe which are glaringly missing in the movie.
"We needed to have someone who can do justice to this character than a Nigerian fighting to speak with British and Shona accents like we do. I have played it once and I know I can pull it," Maduwa noted.
Local actor, Ngoni Vere, however, said he saw no problem with the use of Kae-Kazim because no one would be able to fit in Mugabe's shoes.
"It would be hard for anyone to portray him, especially to an audience that grew up hearing his voice and watching him almost everyday.
"But to an audience that believe all Africans sound the same, it likely won't matter," he said.
For the film producers, Kazim was probably meant to sell the movie as he has an international reputation.
The film cast included local actress Caroline Mashingaidze-Zimbizi starred as Grace Mugabe, the wife of the late once feared leader who died in 2019, in Singapore.
"He (Rogers Ofime a Nigeria-born Canada-based filmmaker and the producer of the film) took a chance, but shame it was an underdone job. Would he have done the same for a Baba Ngida film or Obasanjo film? hiring someone with a South African accent to play an Obasanjo character without any vocal training? Collius Chiruka questioned.
"Well, your answer is as good as mine. It is a big no ... Mugabe was a larger-than-life character ... it does not matter whether the idea was to bring out the good or bad side of Mugabe, but the execution was flattered to deceive."
Phyllis Katandika Chikwangwani: "It was a good movie especially since it was for Zimbabweans by Zimbabweans. An original production, it is amazing coming from across the oceans, I personally loved it.
"The movie is well done and it is a good history for our kids," Phillipa Dambanewunga noted.
Follow Winstone on Twitter @widzonato
Related Topics