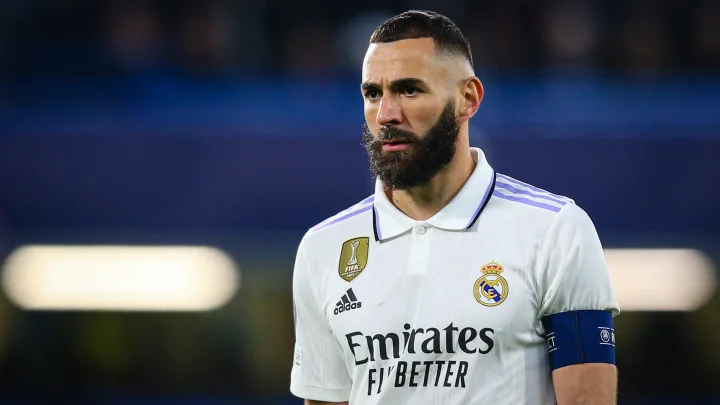 THROUGHOUT the world Muslims marked the end of the holy month of Ramadaan this weekend with the joyous and festive celebration of Eid.
Muslims had devotedly spent the pious month of Ramadaan in prayer, in fast,in abstinence and in remembrance of those less fortunate.
Worldly pleasures, entertainment and personal needs were put on the back burner or even cast aside.
However, the one single worldly force that could never quite be pushed out of sight and mind, the one single addictive vice or virtue which could not be sidelined or left for another day, the one single controlling phenomenon which could not be dismissed or disregarded was….this altogether out of worldly fascination for this game we love so much, the beautiful game,the jogo bonito.
Somehow Muslim fans seemed able, willing and content to find the time to remain as absorbed, as consumed, as besotted, as committed as ever to the world game during Ramadaan.
In fact I would even hazard an informed guess that most Muslim fans are probably even more focused on the world game during this blessed month, viewing it perhaps as a worldly activity sanctioned and endorsed by the Almighty himself.
Ok…maybe at this juncture I'll have to take a chill pill and defer to renowned Muslim cleric Mufti Menk for his take!
Regardless, it's not fiction to suggest that the Muslim world is infatuated with, and inextricably linked to the game of football.
Historically, Muslim involvement in the game was first noted in the exceptionally strong performances of the North African national sides.
Algeria, Morocco, Egypt and Tunisia were creating serious waves with Algeria's stunning 2-1 victory over the West Germans in 1982, a stand out moment as well as a wake up call to the rest of the world that Africa was about to become a major footballing power.
Meanwhile, the West African national sides with a notable Muslim presence too, weren't about to be left in the dark and were themselves making massive statements with Cameroon (who can ever forget Roger Milla and The Indomitable Lions!?) and in later years Nigeria, Senegal, Ivory Coast and Ghana, all beginning to emerge as genuine world class outfits.
As all these outstanding national sides developed and made their presence felt, their best talents such as Jay-Jay Okocha, El Hadji Diouf and Yaya Toure were finding their way to Europe.
To begin with, players were being snapped up by average, mid table clubs as well as second tier sides.
However it wasn't long before the better, more established and famous European teams were knocking on the doors of the African sides and luring Africa's best over to Europe.
Not only were African footballers making the journey to Europe's leagues, but we were also starting to notice the increasing presence of large numbers of Europe-based players of African descent.
These were players whose parents had been migrants and moved to Europe to escape political disputes and persecution, economic problems and social upheaval.
Many cities in Southern France and Belgium for example have entire neighbourhoods of African and Arab communities and this was now becoming a huge pool of talent for the towns and countries they lived in.
By the 2018 World Cup, a closer look and introspection of the French national team indicated a side which was predominantly made up of the sons of ex refugees and migrants.
A significant number of these such as Paul Pogba and N'golo Kante, were Muslim and revered as being the best in the business.
Over time, whether it was due to the Turks who had made Germany their new home as far back as the 1970's or the thousands of victims of the Balkan crisis who had descended on the Scandinavian countries, the long lasting impact has been one where every national side in Europe is now seeing an emergence of Muslim players in their leagues and national sides.
Surprisingly the one nation that has failed to absorb many Muslim players of its own into its national or club ranks is England.
This is a country whose Muslim population traditionally mainly emanated from India, Pakistan and Bangladesh.
These ethnic groups have generally blended fairly successfully into mainstream English society and continue to make worthwhile contributions to all sectors of the economy and society at large, including representation and administration in most sporting codes.
However in football, they have failed dismally to make a significant breakthrough with very few English Muslim players making the grade in the EPL.
This is not to suggest that this group of people have no appetite for the game.
On the contrary, they are EPL aficionados and junkies who are obsessed with football.
I've come to the conclusion that perhaps in the case of these South Asians, we simply need to accept the old adage that they can't play football because every time they get a corner, they open up a shop! Lol!
Before I come under massive attack, please note that I share the same religious and cultural background!
And I most definitely realise that there are a number of other factors which barred easy entry and access for players of Asian heritage and that it's only a matter of time before they finally make their mark.
On the whole though, Muslim players have been universally acknowledged and recognised.
There have been milestone ground breaking developments in recent times which have genuinely taken cognizance of the role and status of the Muslim player.
Jurgen Klopp displayed his usual impeccable true colours last year when he decided to adjust his training times to accommodate his fairly large entourage of Muslim players who were fasting during Ramadaan.
This season, under the advice and guidance of the EPL, match officials briefly paused live evening matches to allow Muslim players to break (end)their fast.
A Muslim who is fasting abstains from all food and drink between sunrise and sunset.
While water breaks and heat breaks etc are now common place during matches played in conditions of extreme heat, this act of allowing a player to break his fast during Ramadaan is an acknowledgment that Muslim players are valued and respected.
Similarly this year,a number of football clubs including Chelsea and Brighton,in conjunction with The Ramadaan Tent Project undertook the fabulously friendly foodly gesture of organizing and preparing food at their stadiums for Muslim communities to break their fast(known as Iftar)at the end of the day.The Iftars were open to people of all faiths and were tremendously successful in bringing the game and communities together in the true charitable spirit of Ramadaan.
All these wonderfully sensible acts do also paint a bigger picture which is that of a changing landscape in the beautiful game.
Abu Dhabi bankrolls Manchester City while the Geordies of Newcastle received the Christmas gift of their lives when the Saudis arrived in town.
The Qataris own PSG but it only seems like a small matter of time before the red half of Manchester is also in Qatari hands.
This coming off the back of a World Cup in Qatar, which was much criticized prior to its staging but was eventually acknowledged as a master showpiece with people from all walks of life coming together in Qatar to embrace the beautiful game in the safest, best run World Cup on record.
It also culminated in a final won by Argentina, widely accepted as the greatest game of football we have ever had the privilege of viewing.
From my perch, I love the view football is presenting.
It's truly unified, truly global, truly delicious! Long may it continue!
I'd like to end off by wishing all my readers and Muslims worldwide a happy, blessed and football frenzied Eid Mubarak!
I've taken the liberty of compiling a current world eleven comprising Muslim players.
Please let me have your thoughts….GK-Yassine Bounou; D-Achraf Hakimi; D-Antonio Rudiger; D-Kalidou Koulibaly; D-William Saliba; M-Sofyan Amrabat; M-Thomas Partey; M-Ilkay Gundogan; A-Mohamed Salah; A-Karim Benzema; A-Ousmane Dembele
Feedback: Twitter @thesoccerwhiz
Related Topics