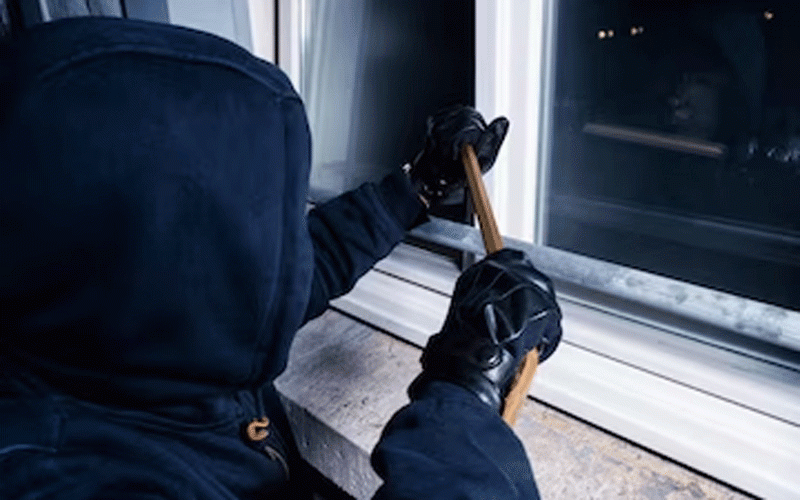 Who will guard ordinary citizens from criminals now that the Zimbabwe Republic Police are also in need of protection from criminals?
This is the question Beitbridge residents are asking themselves after a cheeky burglar hit the gated ZRP New Camp in a series of thefts that left police with egg on their face.
What is embarrassing is that Marko Zhou Ravengai (25) did not hit just once or twice, but repeated his night reign targeting the hierarchy of police and a magistrate.
Ravengai of Ndara village under Chief Chingoma in Mberengwa, in connivance with taxi driver John Mudau (34) of Mapai village under Chief Matibe in Beitbridge allegedly broke into the houses of the senior cops while they were fast asleep.
Mudau would allegedly stand on guard while Ravengai helped himself to electrical gadgets such as televisions and mobile phones and cash which the creme de la creme of Beitbridge cops lost while in dreamland.
But crime always leaves footprints.
Ravengai, after allegedly stealing Superintendent Ndebele's mobile phone did not have the presence of mind that technology now leaves trail and sold it to a man who was then picked up by the network providers as using a stolen gadget, resulting in Ravengai's arrest.
Last week, the duo was remanded in custody when they appeared before Beitbridge resident magistrate Takudzwa Gwazemba.
The State led by Ronald Mugwagwa alleged that Zhou, Ravengai and Mudau on September 17, 2022 stole a car battery worth US$50 from Siyaso Industries and disappeared.
On January 19, 2023 they entered the ZRP New Camp and forced entry into a house belonging to a senior policeman and stole a television set and disappeared.
The two returned to the ZRP New Camp on March 4 and stole mobile phones .
On March 21, they went into another police boss's house and took a phone, a television set, a laptop and cash amounting to US$100 from a spectacles case and went away. The police boss was asleep in the same room.
On March 25, Ravengai and Mudau allegedly returned to their favourite hunting ground and targeted a senior female CID officer and stole an array of electronic gadgets.
They appear in court this week for trial.
Related Topics