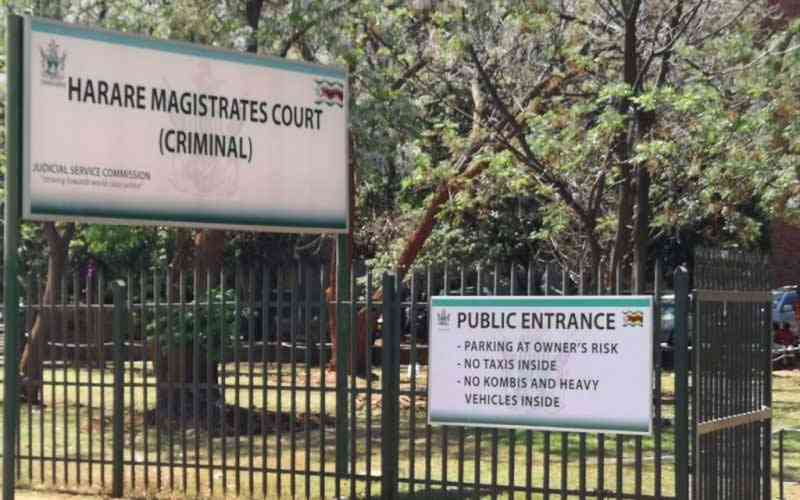 TWO Securico security services guards appeared at the Harare Magistrate Courts accused of assisting a thief to steal electrical gadgets from BancABC worth $14 million.
Abel Fungai Mazhindu (47) and Maxwell Murambiwa (47) appeared before magistrate Evelyn Mashavakure facing theft charges.
The duo was remanded in custody to today for bail application.
It is the State's case that between October 28, 2022 and December 2, the duo connived with Tafadzwa Nobert Tabulu who is still at large, to steal from BancABC situated at Mt Pleasant Park Harare.
It is alleged that the duo would disable the security door at the bank to make it easy for their co-accused to gain entrance.
It is alleged that Tabulu stole three connectors, 1 Samsung Tab A, 05 of 01 terabyte hard disk drive, 06 of central processing unit, 05 of irpro-book laptops, 04 of Lenovo yoga laptops, 03 of Lenovo Think pad T15 laptops and a lenovo Think pad EIS laptop and went away.
The matter came to light when Bancabc security officers viewed CCTV footage showing Tabulu stealing.
The two accused persons were interviewed and admitted to have committed the offence acting in connivance with Tabulu.
The total value stolen is $14 243 354, and nothing was recovered.
In an unrelated case, two police officers based at Police Protection Unit Diplomats appeared before Harare Magistrate Evelyn Mashavakure facing a criminal abuse of office charge after they demanded a US$500 bribe from a motorist.
Nyasha Ndumo (31) and Isaac Chako (32) were remanded in custody to today for bail ruling.
It is the State's case that on December 1 this year at around 1000 hours, the complainant was driving her motor vehicle along Samora Machel road when she was stopped by Ndumo at a robot.
Ndumo accused her of answering her mobile phone while driving.
Ndumo and Chako later jumped into the vehicle and instructed the complainant to drive into Sam Nujoma and thereafter pull off the road.
They later instructed her to drive to Harare Gardens Park where they then demanded US$500 or equivalent in local currency to secure her freedom.
She gave them US$300, but made a police report leading to their arrest.
Related Topics