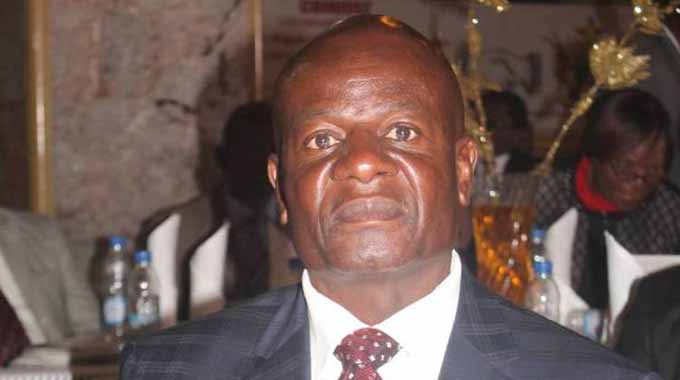 BY SILAS NKALA NATIONAL Housing and Social Amenities minister Daniel Garwe has proposed that Figtree in Matabeleland South be developed into one of the country's planned smart cities.
Figtree is about 40km from Bulawayo and 60km from Plumtree town.
Speaking at a conference on financing smart cities and the rural connect in Harare last week, Garwe said smart cities denote spaces where people live, work and play.
"The emphasis is on sustainable and inclusive development, and the idea is focused on compact areas with a view to promote cities that provide core infrastructure and give a decent quality of life to their citizens, a clean and sustainable environment and application of smart solutions," Garwe said.
"On September 2, 2021 we proposed development of Melfort Smart City as a collaborative initiative between government and a consortium of pensions and provident funds, banking institutions and related corporates led by the Zimbabwe Electricity Industry Pension Fund and the Zimbabwe Electricity Supply Authority Staff Pension Fund to include Figtree and Chirundu as smart cities.
"The smart cities development is premised on public private partnerships. It is government's expectation that more players and stakeholders should come on board in order to spread risks and lessen the burden of implementing the project."
Through the proposed smart city government hopes to solve developmental challenges affecting the country in terms of housing, infrastructure development, improving residents' social status and open up new economic opportunities.
The national housing minister said this will help to decongest the big cities and address the 17 Sustainable Development Goals and foster inclusive development as espoused in the Zimbabwe National Human Settlements Policy, the National Development Strategy 1 and Vision 2030.
"It is worthy of note that Melfort, Figtree and Chirundu maintain peri-urban characteristics associated with both urban and rural settings, and the development to smart cities will significantly reduce the rural-urban divide in keeping with the Ministry's Rural Transformation programme anchored on rural waste management and focused on the introduction of flushable toilets at rural schools and clinics.
"In the 2022 financial year, Treasury has made available $284,5 million for the programme targeted at schools and clinics in the eight rural provinces and involving the provision of 3 334 flushable toilet units," he noted.
Deat director Nicky Moyo yesterday said the conference was an opportune time to develop business opportunities with property developers, municipalities and the information communication technology sector in the smart cities initiative.
"We attracted a great turnout of delegates from pension funds, the insurance sector, property developers, municipalities, banks, the telecommunications sector, regulatory and technology companies, energy sector, academic institutions, United Nations technical agencies, Zimbabwe government ministries of energy and power development, women's affairs and small and medium enterprises," Moyo said.
Some of the identified smart city projects include smart traffic management, green cities initiative for food production utilising agritech, climate smart agriculture, virtual campuses, smart education, development of smart cities master plans, smart agro towns, smart housing communities, smart waste energy projects, telecommunications and smart cities, smart healthcare projects and smart water and sanitation hygiene projects.
Follow Silas on Twitter @silasnkala
Related Topics