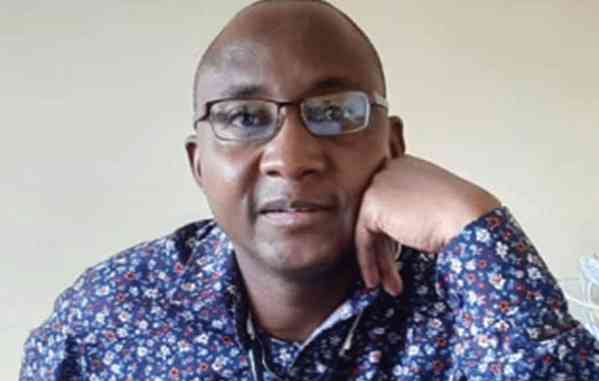 THE Alma-Ata Declaration was adopted in 1978 in Kazakhstan and it expressed the need for urgent action by all governments, health and development workers and the world community to promote the health of all people. The Alma-Ata Declaration emerged as the major milestone of the 20th century in the field of public health as it identified primary healthcare as the key to the attainment of the goal of "Health for All" around the globe. Today, we are all crying about Universal Health Coverage. If capable organisations contribute to health service delivery in Zimbabwe, the country can achieve greater milestones. Financial resources, knowledge, skills are all what are needed for our country to move forward in the health sector.
I almost shed tears when I visited Kadoma two weeks ago where I had gone to meet renowned businessman Jimayi Muduvuri, a man who defied all odds and ventured into serious medical business. What touched me was not the size of the medical facility he has built but the vision the businessman has.
The man has converted what used to be Kadoma Textiles to one of the biggest healthcare facilities in Mashonaland West province.
The facility is a magnificent one that caters for everyone and provides free medical services to the disabled, war veterans and their families, war collaborators, orphans and other vulnerable members of the community.
With the cost of private healthcare skyrocketing on a daily basis, Muduvuri should be applauded for the sterling job he is doing. Christ Embassy ministries have done us proud as a nation.
The church organisation has sponsored quality medical outreaches and thousands of people have managed to access health services. We salute you Pastor Ruth Musarurwa for the wonderful service you are doing to the nation. I appreciate ZimCommunity News for conferring such organisations with awards in Harare on Friday last week.
People should know how some organisations are helping the nation. Hats off to all organisations that diligently work for the betterment of our country. Together, we will take Zimbabwe to Canaan. Primary healthcare is a whole-society approach to effectively organise and strengthen national health systems in a bid to bring services closer to communities and has principles that include accessibility, public participation, appropriate skills and technology, health promotion and inter-sectoral co-operation.
Vulnerable members of society face serious challenges of both health equity and quality. Many of them cannot afford to pay for health services as out-of-pocket payment is the dominant health financing mode in Zimbabwe since only 10% of the population is on medical aid. Individuals who go out of their way for the betterment of the nation deserve national recognition.
It will also be prudent on the part of government to chip in with some form of assistance, be it financial, technical or moral so that the philanthropic spirit does not die down. Muduvuri is planning to erect three massive theatres, a school of nursing, mortuary, rehabilitation centre at this juncture when there is rampant drug abuse in communities which calls for more admission wards. Government assistance will be greatly appreciated and President Emmerson Mnangangwa will be the happiest man to see that there are patriotic Zimbabweans who are doing their best for this country using own resources. Non-governmental organisations can chip in in order to expedite the completion of some important units at the health institution. Imagine admitting a disabled patient for one week free of charge, providing drugs, food, salaries for staff and hospital sundries!
Imagine treating my war veteran father for free using your own funds because he helped in the liberation of the country! Such philanthropists deserve our respect.
Health and development are symbiotic in nature, hence the need to prioritise the health sector in our country. If the country is to outcompete other African countries on the health service delivery front, a strong primary healthcare system should be established.
That is why there is need to partner anyone who has passion for health service delivery in our country. Government should support organisations and individuals that have potential to upscale health service delivery in the country.
A sound primary healthcare system should meet people's health needs throughout their lives, addressing the broader determinants of health through multisectoral policies and action, empowering individuals, families and communities to take charge of their own health.
Let us all put our hands, hearts and brains together to promote health equity and equality. Failure should never be an option!
Johannes Marisa is president of the Medical and Dental Private Practitioners Association of Zimbabwe. He writes here in his personal capacity.
Related Topics