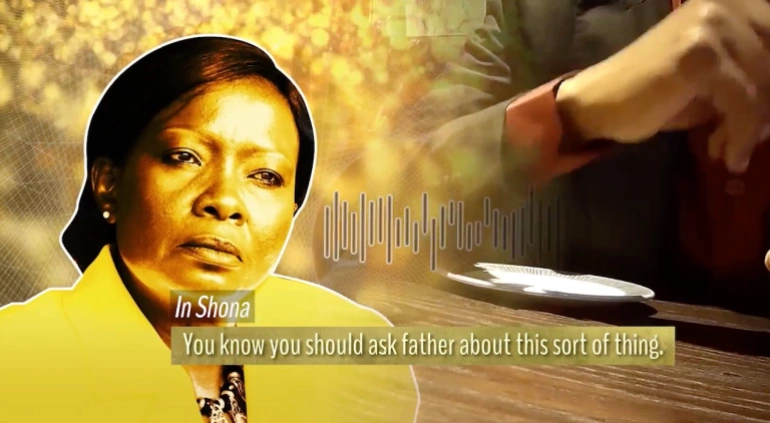 International broadcaster Al Jazeera on Friday screened the final episode of a documentary focusing on gold smuggling and money laundering syndicates operating in Zimbabwe and southern Africa.
The four-part investigation by Al Jazeera's Investigations Unit exposed how gold smuggling gangs help criminals launder millions of dollars in countries such as Zimbabwe.
President Emmerson Mnangagwa's ambassador at large Uebert Angel was at the centre of the investigation where he was recorded on video offering to assist journalists from the Qatar-based broadcaster to launder US$1.2 billion in dirty money.
The journalists posed as criminals to get access to Angel, Zimbabwe Miners Federation president Henrietta Rushwaya, gold dealer Ewan MacMillan, former Fidelity Printers executives and a Civil Aviation Authority of Zimbabwe official, among many others.
Al Jazeera exposed high ranking officials involved in smuggling and money laundering.
Most of those implicated have tried to wiggle out of the scandal with Angel issuing out the most elaborate response so far through his lawyer Lovemore Madhuku on Friday.
Madhuku claimed that his client was made to pretend to be interested in the deal by the undercover journalists, who introduced themselves as criminals, as part of a "national intelligence operation".
He denies involvement in money laundering and gold smuggling activities.
A week ago, there were reports that the Reserve Bank of Zimbabwe had frozen Angel and McMillan's bank accounts as part of investigations into the issues raised in the documentary.
The government, through Information minister Monica Mutsvanga, also issued a statement saying state institutions had been instructed to probe those implicated in the Al Jazeera investigation.
However, many Zimbabweans doubt the government's sincerity when it says its institutions are ready to investigate all those accused of gold smuggling and money laundering given how corruption cases involving politically exposed people are handled in this country.
Zimbabweans expect institutions such as the Zimbabwe Anti-Corruption (Zacc) and the police to play their role by thoroughly investigating the troubling revelations.
Zacc must demonstrate its independence by investigating everyone involved without fear or favour.
For a long time Zimbabwe has been grappling with gold smuggling and illicit financial flows without any tangible solution and the Al Jazeera exposé has provided a catalyst that can be used to account for the criminals.
The scourge of corruption needs to be dealt with decisively and the time is now.
Related Topics