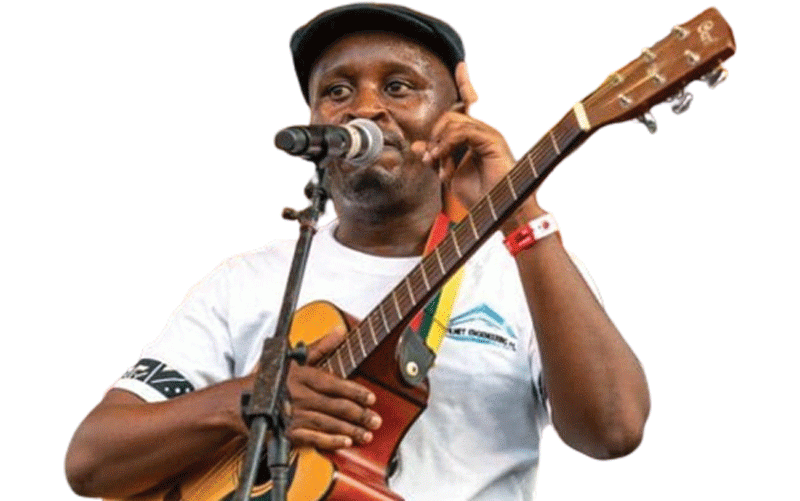 Upcoming Afro traditional artiste Evans "Pfumela" Mapfumo released his debut album titled Afamba Apota, which shows class and maturity.
Pfumela, as he is affectionately known, made history last year, when for the first time the government financed an individual with airfares and other package for his trip to Sauti Za Busara fetsival in Zanzibar.
The airfares and other packages saw him flying to the eastern African country together with an entourage of nine people and officials from the ministry of Youth, Sport, Arts and Culture.
Afamba Apota consists of eight tracks. Two singles from that album were released in 2022, which are Ndanga ndakarasika and Torai nguva.
Speaking to Standard Lifestlye, Pfumela said after his two tracks were well received, it was a sign that Zimbabwe was ready for his music.
"We are ready to give our fans good music, which they have been longing for, over the years.
"The timing is now right to move away from cover songs, which we have been belting over the years."
"We learnt a lot from doing covers, now we are ready to dish them good and quality music."
Some of the songs on the much anticipated album include Uripi, Kaupenyu, Ndega Ndega, Afrika and title track Afamba Apota.
Pfumela added that his latest offering is the beginning of a great journey.
The album was produced by Joshua Kwesha popularly known as Josh Kay, and it was recorded at Baseline studios and Auxano.
Kiat Afrika, Pfumela band is a youthful band that comprises of formerly college of music students, where Pfumela was once a tutor.
It was formed in 2009.
Title track Afamba Apota, is based on a true story, Pfumela lived in South Africa from 2008 to 2014. He shares what the people living in the diaspora face in their endeavour to earn a decent living and why sometimes they do not come back home.
Ndega Ndega, a love song is about a boy, who now wants their relationship to take a further step by proposing marriage.
The girl is saying she is ready too.
Uripi is a love song about a married couple; the spouse is pleading with the partner for attention as the other one has been distant of late.
Afrika is a song that is imploring every African to play a role in the development of our beautiful continent, not to wait for outside aid only.
In Kaupenyu, inspired by real life experiences, Pfumela is encouraging people to enjoy life to the fullest but should be wary of their choices because that may turn their lives into a nightmare.
Pfumela added that his latest offering is the beginning of a great journey.
Pfumela managed to perform at 2010 World Cup fan festival in South Africa sharing the stage with his role model the late icon Doctor Oliver "Tuku" Mtukudzi and Salif Keita.
He is the lead vocalist of the group and plays acoustic guitar, and can also play mbira, marimba and keyboards.
Related Topics