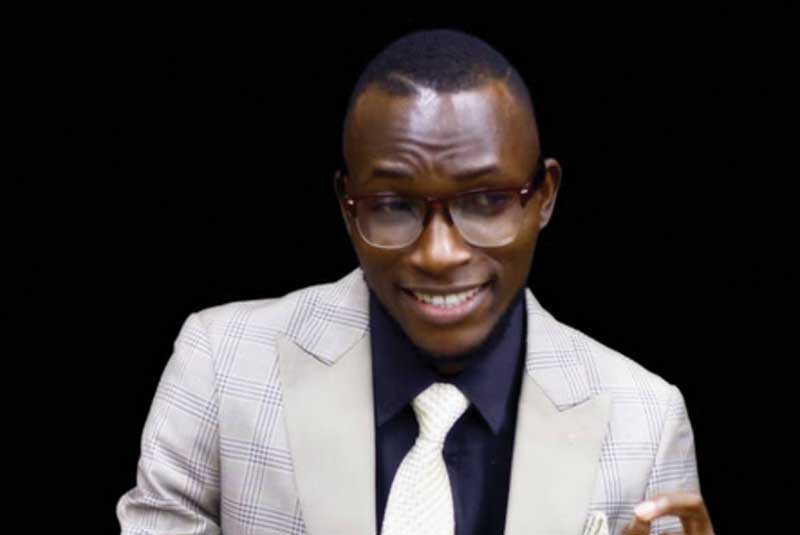 Sungura musician and frontman of Holy Super Sounds, Tatenda "Spanner Boy" Pinjisi (31), who took the local showbiz industry by storm in 2015 with his hit song Saina off the debut album Rumbidzo Kumusiki, has quit music to go into street worshipping.
Spanner Boy's shocking news comes at a time when his close family is divided and a majority of sungura enthusiasts were counting on the young musician to take the genre reins.
"I have always been singing sungura gospel music from the beginning, but I have since quit. I was visited by the Word in spirit and instructed to go into preaching. I have no church where I go to worship, but so far I do street preaching at corner Jason Moyo Avenue and Rezende Street, in Kwekwe, Machipisa Park, Glen View or any place which is looked down upon by the people," he said.
"On my new calling, I go about evangelising the Word of Jesus in Zupco buses, at stations and even preaching to very few [three] people I come across.
"Sometimes I just carry with me my speaker, microphone and connect then start preaching."
Pinjisi added that: "My decision to quit music has left some close family members divided including friends as they looked up to me. At first my wife was against the idea, but she had to accept it with time.
"In my work, I have no challenges at all because the job that I am into has nothing to do with looking for money, but I work with what God gives me."
Pinjisi has left everything behind in the music industry, including his band the Holy Super Sounds and allowed the Lord to decide his destiny.
"As the Word came, I also asked the Lord how I shall survive considering that my children need school fees and food on the table including that of my band members since part of our livelihood was based on playing guitars," he said.
"The Lord gave me an example of his apostles Peter and Matthew. I told them to follow me and they left their fishing nets. So follow me and I shall tell you where to go and everything that you need is within me."
Pinjisi added that: "I told my band members that I have chosen a new path, that is of Jesus Christ and they must follow me if they need to survive. They chose to go on with their lives and I have heard that one of them has joined Romeo Gasa while the other one died. I then disposed of all my musical instruments and paid my debts."
Besides preaching, Pinjisi now spends part of his time working on a job that puts food on the table.
"I am a fashion designer, so we have some sewing machines. We make school uniforms, bags and all types of clothes that we sell. This is our source of income as a family. From this business, I can pay rent, buy food and pay school fees," said the father of two.
Although Pinjisi has taken a new path to follow Jesus, he has also reflected on the bad things that he once got involved in before knowing Christ.
"All things broke loose after the release of my hit song Saina. The song gave me a celebrity status and I was tempted to hang out with the wrong friends who then led me to be involved in anti-social vices that include taking drugs, smoking and drinking beer," Pinjisi told The Standard Style.
He could not rule out chances of going back into music if only the Lord permits.
"One thing for sure is that God is not the Father of confusion, hence if He instructs me to take on music He will do so without causing any confusion," he said.
However, his brother Howard Pinjisi who leads Orchestra Ndorochema, said the decision taken by Tatenda was difficult to accept.
"The decision taken by Tatenda hurts everyone even the music fans. He just told me that the Word is telling him to go into preaching, therefore, we have to let him do the job," he said.
"He was part of my band members before he formed his band. We worked together very well," Howard said.
In 2007, Pinjisi came to Harare and joined Zvishavane Sounds as a rhythm guitarist with Howard in the same ensemble led by Gift Amuli.
He left Zvishavane Sounds in February 2013 and became a session artiste with a number of bands. In 2015 Pinjisi formed Holy Super Sounds and to date has three albums under his belt that include Rumbidzo Kumusiki, Inguva Yenyasha and Africa Ine Muridzi.
Pinjisi was born on August 7, 1991 in Katsukunya Village, Mutoko and did his early education at Katsukunya Primary School. His music career began while in Grade Six before stepping his foot in the studio (Grammar Records), while doing Form Three when he was an instrumentalist on his brother Howard's debut album Umbiridzo.
Before the Saina hitmaker embarked on a new mission, he left numerous unfinished projects where he was supposed to do collaborations with Obert Chari and Mark Ngwazi.
Related Topics