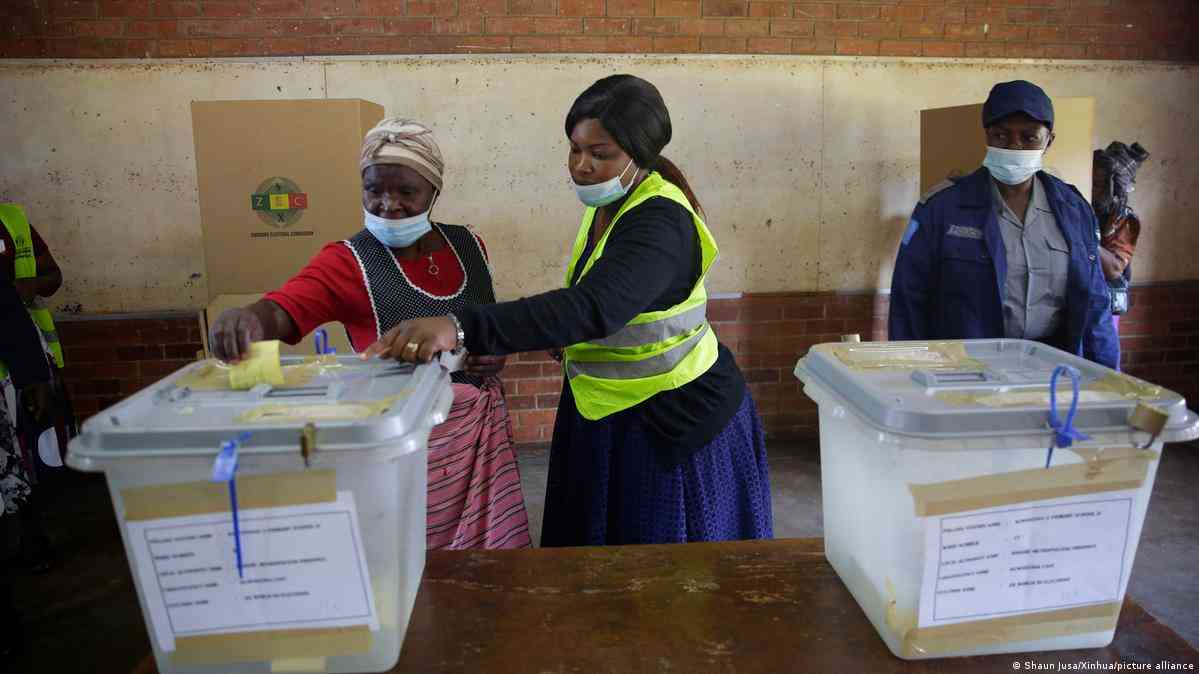 IN Zimbabwe, there is a ritual of an election every five years. This year, it will be held on August 23 and to many, the result is a foregone conclusion.
This is not because the ruling Zanu PF party is popular, or that there is non-existent opposition, but rather, a combination of electoral malpractice, injustice, violence, intimidation and perceived capture of the country's judiciary.
According to critics, by any measure, Zimbabwe is in the grip of tyranny despite the regime presenting itself as 'The Second Republic', interpreted to mean a fresh start after the ruinous 37-year reign of former strongman, the late president Robert Mugabe.
Local and regional civil society organisations (CSOs) have repeatedly flagged "judicial capture" and pervasion of justice in the country, especially against opponents of the ruling party and President Emmerson Mnangagwa.
The incarceration and denial of bail to Job Sikhala, a Citizens Coalition for Change MP since June last year is seen as a permanent black mark against the country's judiciary, which exposed the weaponisation of the law against perceived government detractors, critics say.
Pretoria-based Institute for Security Studies (ISS) recently wrote that the Zanu PF had "perfected the use of non-violent coercion to intimidate people into acquiescence".
Over the past five years, ISS noted, "democratic space has narrowed as the law has been weaponised, opposition members and activists prosecuted, and Covid-19 regulations used to shut down civic and political activism".
Zimbabwe's opposition, the Citizens Coalition for Change, has said it recognises that the Mnangagwa regime has thrown in its path obstacles that are more challenging than Mugabe ever did, but has no option but to go through the election process.
Since the 2018 elections, the police have drawn on sweeping powers to ban scores of its rallies — more than 160 according to CCC leader Nelson Chamisa.
Even the move to change the name from MDC Alliance, owed much to official trickery and collusion with disillusioned opposition members.
Chamisa will fight it out against the incumbent, who combines an ability to master trends, vast experience, State machinery and apparently an unlimited budget to maintain power.
As before, there is no independent radio or television while public media is also off limits for the opposition.
So, just how free, fair and credible will Zimbabwe elections be?
Diplomats and observer missions will grapple with that question and decide how much of a fuss to make — if at all.
Related Topics