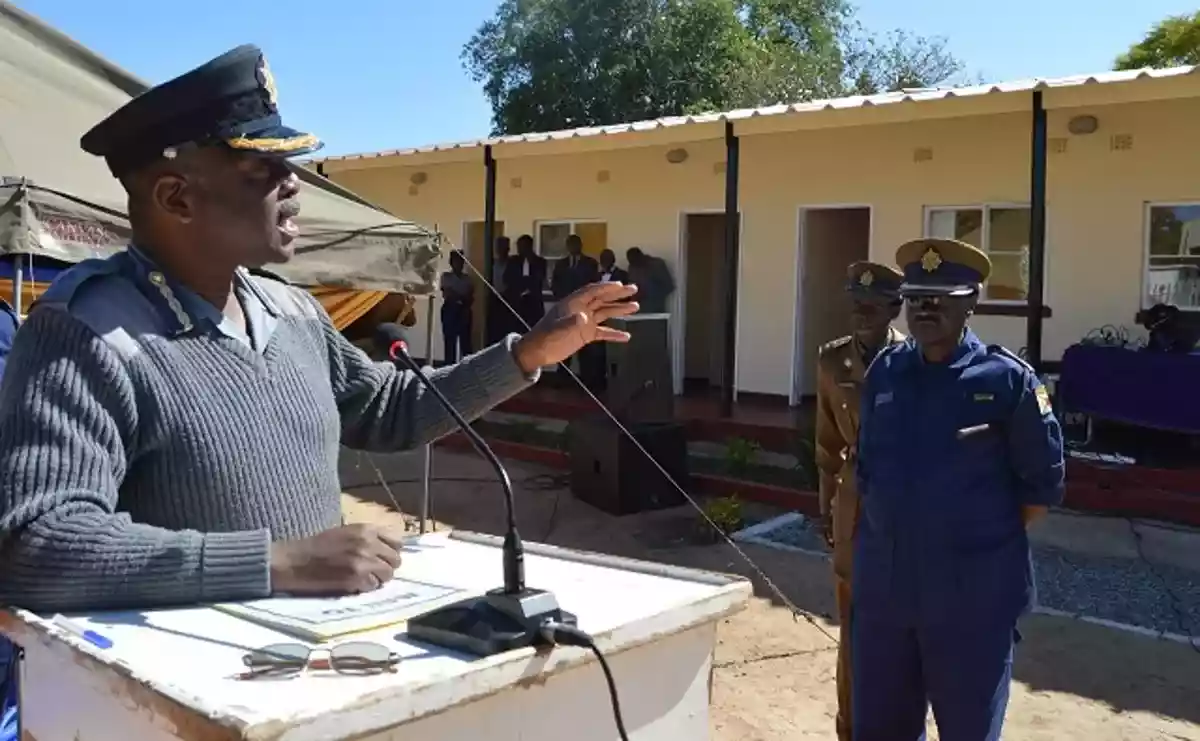 The nation is still reeling from events surrounding a viral video showing Zanu PF thugs beating up opposition supporters in Murehwa. What has shocked the nation is not that there was violence. The shocking part is Zanu PF trying to distance itself from it.
"Apart from the disgusting physical abuse captured in the video, the Province is disturbed by allegations that the perpetrators are Zanu PF members acting on behalf of unidentified bosses," said Daniel Garwe, the minister who is also chairman of the ruling party in the province, and MP of the area.
On ZBC, Tafadzwa Mugwadi, who tries to be a spokesman for the party but is held back by intellectual inadequacies that are not of his making, also said the same.
Zanu PF does not condone violence, he said. Any party member who engages in violence in the name of the party will "carry their own cross", he added.
Even Zanu PF supporters must be shocked to hear that violence is no longer acceptable.
Evey faithful party cadre knows which campaign materials are mandatory during campaigns; regalia, bribes, lies, and machetes.
Selective justice?
More shocks from the scenes of violence came from the police, who, for some strange reason, announced that they are investigating the matter.
"The ZRP has taken note of a video which has gone viral on social media on alleged political violence in Murehwa North. Investigations are now in progress. More details will be released in due course," said Paul Nyathi. The nation awaits on "progress" regarding that Zanu PF cadre who threatened to kill Chamisa.
Progress is also awaited on investigations into one Owen Ncube, who told villagers recently that "2023 will be worse than 2008".
Police then announced that they had arrested one suspect out of the mob seen in the video.
This is hardly a shock.
Surely, if any police officer is possessed by a strange foreign spirit and decides to, somehow, arrest the real people guilty of violence, they must be arrested for lacking patriotism and going against the principles of the ruling party.
Who is corrupt?
Speaking of the country's impeccable justice system, the new legal year was opened this week, amid the usual pomp and fanfare, marked by grown men and women walking around in white wigs.
At the event, our top judge, the widely-respected Chief Justice Luke Malaba, took time to tell the nation that corruption was in fact illegal and that our courts are serious about fighting it. This was a surprise to everyone, including the police officers manning the event.
According to Malaba: "Currently there are 147 corruption related cases pending in the courts. Of these cases, 89 are either in progress or have been finalised, with 16 cases having trial dates, whilst 52 case trials have commenced and 21 cases have already been finalised. The statistics do not indicate a country that is not taking the fight against corruption seriously. They show that arresting agents and prosecution agencies are hard at work."
We are sure by "hard at work", our widely respected Chief Justice was referring to how hard working these agents are when it comes to shaking down citizens for a few coins.
Horse's mouth
Everyone in the country knows that you are not a bonafide opposition figure in this country if you haven't been linked to the Rhodesians in one way or the other. It was therefore not a surprise when it was revealed that opposition leader Nelson Chamisa's father was a sellout in the war.
"So Chamisa's father was used by the Rhodesians to butcher and torture fellow Zimbabweans? Chamisa is the son of a sellout," one Zanu PF lackey posted online, drawing agreement from hordes of equally patriotic party loud hailers.
Now, we all know that fetching random pictures of former Rhodesian soldiers from the internet and linking them to opposition leaders is a time-honoured tradition of Zanu PF propagandists. It has been used by many in the past.
However, our advice is this; if anyone wants to learn more about the identity of former members of the Rhodesian security forces, the best bet is to ask among Zanu PF members, where there are many with intimate knowledge of the ins and outs of Rhodesian security forces. Comrades such as Patrick Chinamasa and Philip Chiyangwa are good resources for that information.
Informative
Speaking of sellouts, unpatriotic charlatans this week decided, for no reason at all, to embarrass the country by circulating videos of rainwater gushing from a hole in the roof of the country's biggest hospital, Parirenyatwa.
We thank heavens for Nick Mangwana, the country's favourite spokesman, who came out immediately to explain why there was a hole in the roof of the alleged hospital.
"Zimbabwe has been experiencing storms, heavy rains and flush (sic) flooding, resulting in loss of life and property. Some buildings lost roofs and walls were destroyed. A medical facility experiences a leaking roof, then you peddle that as proof that Pari has poor health care? Sit down!" Mangwana thundered.
After sitting down as instructed, many of us patriots decided to thank Mangwana. He is one of the most useful public servants we have. Each day, he picks up his phone and makes statements that remind the nation why it is important to register to vote.
Master farmer
It was reported last weekend that a Harare man who grew 700 plants of mbanje at a church stand in Harare was arrested. When questioned by the police, according to the Sunday Mail, "he had the audacity to tell the police that he did so in support of the government's command agriculture programme".
Police spokesman Nyathi said the man "even boasted that he was planting the dagga under command agriculture, something that is totally unheard of".
What a fool this fellow is. Instead of growing weed on church lands and so forth, he should try other less criminal businesses, such as stealing from taxpayers, smuggling gold, and butchering opposition supporters. Those ones are allowed.
Related Topics