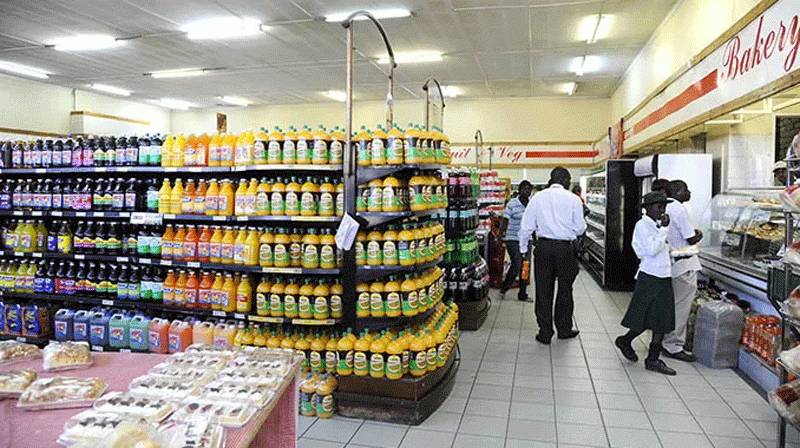 PRICES across Zimbabwean markets have defied tighter fiscal and monetary policy measures recently announced to rein in protracted currency battering, a new report says.
Authorities have since May tapped harder on the accelerator to contain economic decline.
Their measures included forcing banks to stop lending and hiking rates by 120-percentage points to 200% to cool off spending.
But in the wake of the interventions, annual inflation has been rocketing, hitting 285% last month, from 256% previously — the highest such rates in the region.
In its latest food security report, the United States Agency for International Development's Famine Early Warning Systems Network (FewsNet) said the crisis confronting consumers was deteriorating.
"Both formal (auction and interbank) foreign currency exchange rates have continued to increase, going up by 10% and 6% respectively between July and August," FewsNet said.
"However, parallel market exchange rates have reduced by more than 20% between the end of July and the end of August.
"The large difference between parallel and official exchange rates is still driving most pricing trends on the market."
"This parallel market exchange rate stabilisation has been attributed to recently introduced government measures.
"Interest rates for bank loans were hiked to 200% to disincentivise borrowing for speculative trading on the parallel market, gold coins were added in July as an alternative to USD to store value."
The report noted that price increased amid low wages in both the formal and informal sectors, adding that wages continued to be eroded by inflation.
"Most urban poor are additionally burdened with high utility costs including rentals paid in USD, despite earning in Zimbabwe dollars," FewsNet said.
"According to Zimstat, monthly Zimbabwe dollar rentals in Harare's high-density residential areas went up by an average of 142% in July compared to June, and by over 2 200% compared to July 2021.
"Households earning in Zimbabwe dollar have to buy USD on the parallel market — and usually at exorbitantly high rates of up to $900:US$1 as the exchange rate to purchase US dollars are significantly higher than that of selling US dollars on the parallel market." As of Friday parallel forex dealers were selling United States dollars at between ZW$750 and ZW$800.
However, on the official exchange rate, the Zimbabwe dollar has continued to lose value since gold coins came into circulation.
At the start of May, before the tightened fiscal and monetary policies, the Zimbabwe dollar was trading at $159,34 against the greenback, which had depreciated to over $546,82 in the past week.
Analysts said in fixing the crisis, authorities must take a long them view.
"The economy cannot be fixed by short term measures that delay crises. Controlling money supply through suspension of contractual payments can buy short term relief but contractors will have to be paid," said former Finance minister, Tendai Biti.
"Further the taps will open soon to support command agriculture.
"Year-end bonuses must be paid and as Zimbabwe gets closer to an election there will be a flood gate of broad money as election promises are monetised."
Biti added that the exchange rate will implode unless the Zimbabwe dollar is floated.
"A permanent solution is required, not cheap mascara. Government remains the biggest generator of broad money supply due to an expansionary fiscal policy," he said.
"They can't live within their means and that is the challenge.
"Withholding payments, arresting or threatening business people can never be a sustainable tool of macro stability."
Related Topics