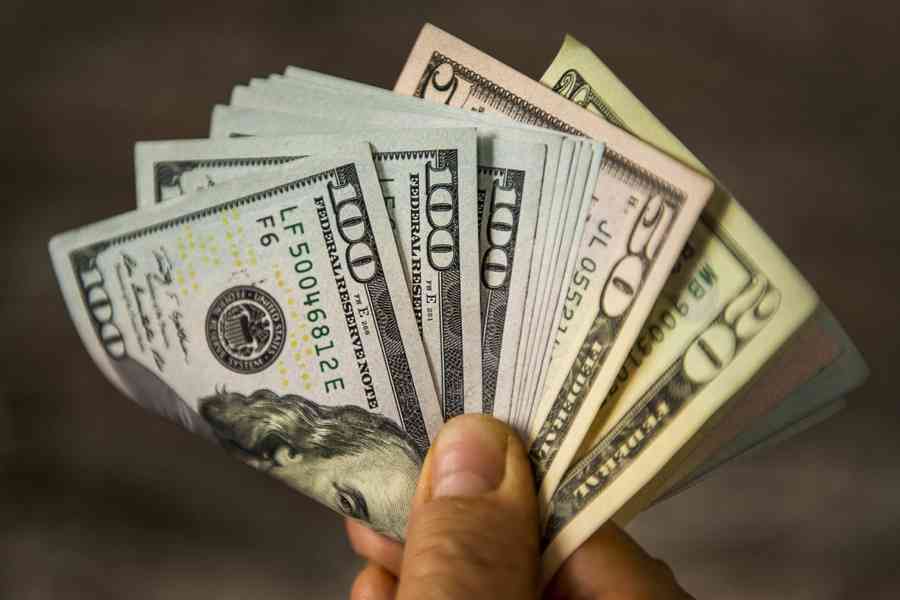 We recently surveyed Zimbabwean organizations to explore the topic of the above practices.
Our goal was to gain insight into the prevalence of paying salaries in US Dollars and how these payments were partitioned between US dollars and Zimdollars.
We also wanted to understand how organizations were funding these US dollar salaries.
Our survey results may surprise you and shed light on Zimbabwean organizations' challenges and opportunities.
The economic situation in Zimbabwe has had a significant impact on employee salaries. The country's high inflation rates have eroded the purchasing power of the local currency, making it difficult for employers to maintain the real value of employee salaries.
As a result, many employees in Zimbabwe have experienced a decline in their standard of living as their salaries have not kept up with the rising cost of living.
This has been particularly challenging for those on lower incomes, who may struggle to afford necessities such as food, housing, and healthcare.85 HR executives from different organizations and economic sectors participated in this survey.
Based on the survey findings, it is clear that a significant majority of Zimbabwean companies (76%) peg their salaries in US dollars. This suggests that there is a preference for using US dollars as a currency for salary payments, which could be due to the perceived stability of the US dollars compared to the Zimdollars.
However, it is worth noting that almost half of the companies that peg their salaries in US dollars (46%) do not have contractual obligations to do so.
This could indicate some flexibility regarding currency choice for salary payments, and companies may be open to exploring other options.
Regarding how companies pay US dollars salaries, the survey found that 56% of companies pay them in Zimdollars using the Interbank rate.
This suggests companies are taking advantage of the official exchange rate to control payroll costs. However, it is also interesting to note that a significant proportion of companies (27%) use the Alternative Market rate instead. This could indicate that some companies are willing to pay a premium to attract and retain critical staff.
The survey also found that 56% of participating companies pay salaries using US dollars and Zimdollars.
This suggests that companies desire flexibility in terms of currency choice, possibly due to fluctuations in exchange rates or other economic factors.
Another issue highlighted by the survey is the shortage of US dollars, which affects access to salaries and creates cash flow problems.
Some employees still demand more in USD, even when cash flows do not allow it. Respondents also mentioned that salaries are still low in US dollars despite this demand.
The economic environment is continuously changing, which makes it difficult to match US dollars salaries with the basic standard of living.
Respondents noted that Zimbabwe's USD inflation still pressures employers to review salaries in US dollars.
The responses from the survey indicate that employers in Zimbabwe face several challenges when not paying salaries in US dollars.
One of the most common challenges is higher staff turnover and increased demand for more frequent salary reviews.
Employees are generally disgruntled and demand higher salaries every month due to the erosion of the value of Zimdollars on the parallel market.
These findings suggest that Zimbabwean companies are navigating a complex economic environment regarding salary payments.
Executives and board members may want to consider exploring different currency options for salary payments and keeping an eye on exchange rate fluctuations to ensure they are making informed decisions about their payment strategies.
Conclusion
Organizations operating in Zimbabwe face unique challenges when paying their employees.
Many organizations have turned to paying salaries in US dollars to mitigate the effects of inflation and currency devaluation.
However, this approach is not without its risks.
Nguwi is an occupational psychologist, data scientist, speaker and managing consultant at Industrial Psychology Consultants (Pvt) Ltd, a management and HR consulting firm. https://www.linkedin.com/in/memorynguwi/ Phone +263 24 248 1 946-48/ 2290 0276, cell number +263 772 356 361 or e-mail: [email protected] or visit ipcconsultants.com.
Related Topics