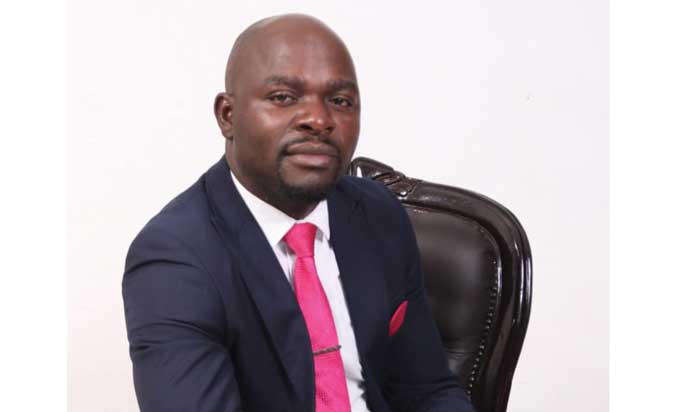 By Albert Masaka NGODA Oven founder Aaron Chikukuza, makes a bold statement that jolted me when our interview begun.
Basically two out of every three jobs created in the baking industry are because of his oven, he confidently declares.
A trendsetter in the bakery industry he narrates his journey to success that includes sleeping in cars and at church as a homeless person.
It is clear that he had put a lot of effort and ingenuity that is buttressed by a strong desire to achieve financial success amid a very challenging upbringing.
Aaron did not allow all that to be an impediment to a life he desires, a life he was born to be.
He was born, 'bread and buttered' in the rural areas of Chipinge, where he did his primary and secondary education in a poverty stricken environment.
"Life was very tough, sometimes we would sleep without eating. We would work for food tilling land for a bucket of maize that would last a week," he said.
Chikukuza's family's situation got worse after his father passed on in 2000.
"It was a tall order for my mother to  take care of us. She would go and buy things for resale to get money for our upkeep," he said.
However, she struggled to get money for her children's secondary education and Aaron's cousin intervened and paid for his school fees up to 'O' Level.
While his desire was  to proceed further with his education, the financial challenges stopped him.
He was forced to relocate to Harare in 2004 and joined his uncle in the carpentry and painting business before becoming a garden boy in 2007.
He occupied that job in Highlands for nearly two years.
Worse was to come in 2005, he became homeless after Operation Murambatsvina, a clean-up exercise by the government that destroyed illegally-built houses.
"I lived in a car for two weeks before my uncle took me in," said Chikukuza.
That was not the end of his challenges. Four years later he became homeless again this time for three months.
Then came his Damascene moment!
"I was staying in a church where they would allow us to do prayers anytime we wished. I would go there pray with others and around 10pm when others go home I would sleep on a bench," he said.
Chikukuza, who was very innovative, had always wanted to be an entrepreneur.
"I remember very well in 2007 having been taught by my pastor, Pastor Chris on the importance of writing things down," he said.
"I wrote my dreams. One of my dreams then was that I wanted to start a bakery. I wanted to be in a bread making business.
Fast forward to 2019, two challenges that he identified in the baking industry were to change his life.
"I noticed that bread is transported from the capital city to all parts of the country daily by mostly popular and large bakers," said the entrepreneur.
He also identified a gap in the market that there were a few ovens using traditional sources of energy or agricultural waste like cow dung.
"With these challenges I saw this as an opportunity to craft and innovate an idea that would become disruptive and create opportunities," he said.
"This idea would empower people in the communities that we live."
Chikukuza innovated a revolutionary product which is Ngoda Oven that uses traditional source of energy such as cow dung.
The company is also up skilling women and youths through its baking courses using the ovens.
As a marketing strategy, he capitalised on radio advertising on National FM radio and other stations to reach out to his target market, the marginalised communities.
In to time the product became a household name and he successfully applied for the trademark Ngoda Oven.
As a trailblazer in the baking industry, some positive spin offs for Ngoda Oven are in supporting people in a way that has positively impacted their lives.
Aaron's business has helped in creating employment, enhanced food security in the country and assisted a lot in the rural industrialisation drive of the government.
"Most of our clients are women and youth, so we believe we have also assisted much in combating drug and substance abuse in the country because the youths are now preoccupied with baking," he said.
Related Topics