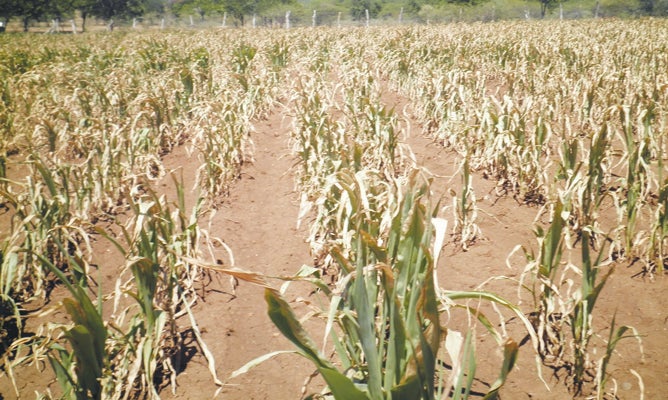 Villagers in Nkayi's Mhlabuyatshisa area have sent a plea to non-governmental organisations to save them from climate change induced hunger.
Fanuel Mpofu, the councillor for the area, said villagers were starving after their crops failed because of the poor rains last season."Our crops were affected by poor rains," Mpofu said.
"Poverty has already started affecting us now due to the fact that our land is dry as indicated by the name Mhlabuyatshisa named after our forefathers, who were moved here by the white colonists during the colonial era.
"The dams that we are using were built during the Rhodesia era and we don't have boreholes.
"As I speak, Nesigwe Clinic has been without water for years.
"Patients have to bring their own water from outside the hospital."
Mpofu said they have always relied on NGO's and other humanitarian agencies during drought years. — BY NIZBERT MOYO
Related Topics