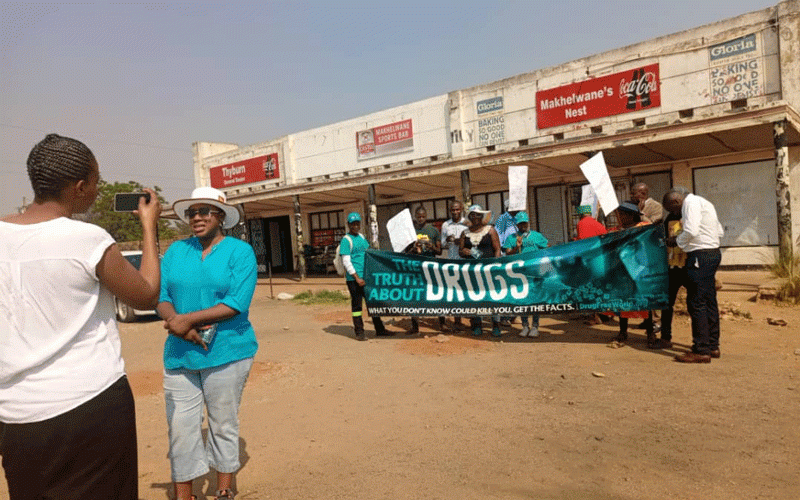 QUEENS PARK residents in Bulawayo yesterday conducted an anti-drug abuse campaign following the death of two youths recently due to substance use.
Queens Park East executive committee member Precious Ndlovu said drug abuse is rampant in the area, claiming lives of young people.
"We are having this walk because we want to stop the abuse of drugs that we are facing as a community. As it stands, young boys are said to have been taken to Ingutsheni Hospital and we are getting updates that the situation is not getting any better," Ndlovu said.
Tshabalala residents recently held an awareness campaign to weed out drug lords and dealers who distributed crystal methamphetamine to a 21-year-old man. The man died after taking the drugs.
"It is very sad that the future leaders are perishing, hence, with the lives that we have lost amongst us, I believe if we got to the road, we would change a few and make a difference," Ndlovu said.
"This brought to our knowledge how drugs have destroyed communities, hence the Queens Park community is advocating a change."
Related Topics