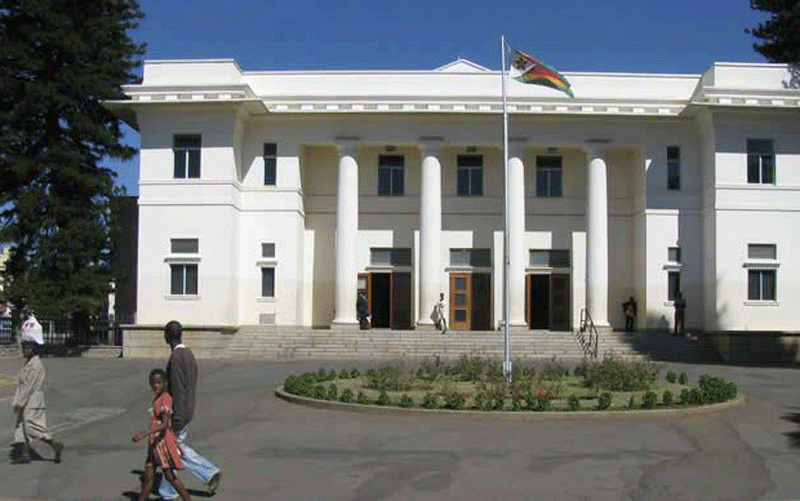 BULAWAYO city fathers have demanded that the parking management company, Tendy Three Investments (TTI) should channel some of its revenue towards roads rehabilitation.
TTI was awarded a US$2 million tender for vehicle parking management by the Bulawayo City Council (BCC) last year. The programme initially saw motorists parting with US$1 per 30 minutes for parking in some parts of the city centre. In outlying areas, motorists were paying US$1 per hour. The amount was revised to $1 per hour in the city centre after motorists protested.
The first phase of the private-public-partnership arrangement between BCC and TTI raked in over US$5 000 from parking fees and clamping fines.
TTI (Pvt) Ltd started collecting parking fees under the first phase of the PPP arrangement on February 18, 2022.
Council reportedly got 30% of parking fee proceeds and 50% from clamping fees.
The report on an environmental management and engineering services committee meeting held last year noted that councillors were concerned that TTI was not ploughing back enough to the community and should do so by helping rehabilitate the city roads.
"TTI was realising huge profits which could be ploughed back to the city's repair of roads. Councillor Silas Chigora felt that the poor state of roads could only be fixed if Zimbabwe National Road Administration (Zinara) and central government gave council adequate funds to do rehabilitation of potholes," the report read.
Bulawayo city fathers felt that it would be fair if local authorities were allocated funds equivalent to the licensed vehicles in their jurisdictions.
Deputy mayor Mlandu Ncube also expressed concern over trucks using the CBD roads ignoring the heavy vehicle trunk routes.
"These heavy trucks contributed to the wear and tear of the road surface. Council should also provide underground cable ducts to reduce trenching across the roads," the report read.
Alderman Siboniso Khumalo said Zinara had not released some of the funds allocated to BCC and blamed the poor road rehabilitation on central government.
"It was the central government which awarded tenders to various private road contractors in the Emergency Roads Rehabilitation Programme 2. Most of the selected contractors performed poorly and the roads had collapsed. The only road that had remained in a fair state was Masiyephambili. Council was looking forward to benefit from the devolution funding," further read the report.
Follow us on Twitter @NewsDayZimbabwe
Related Topics