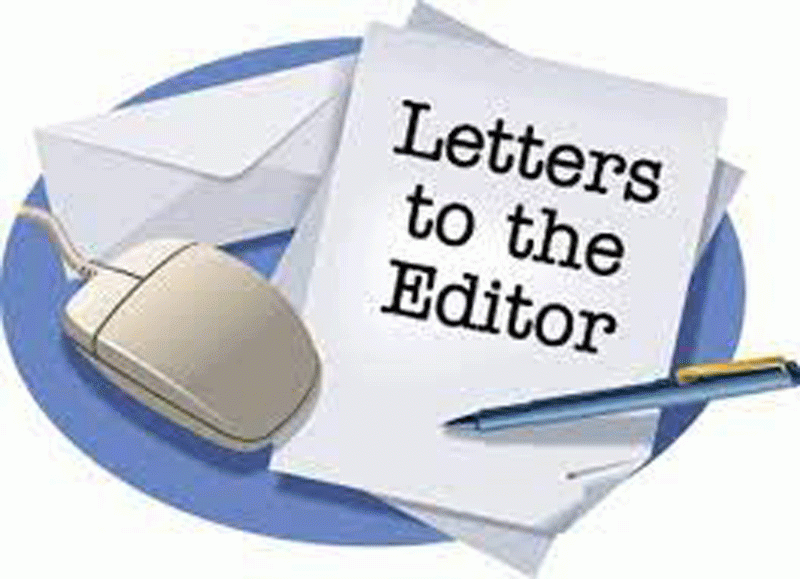 GOVERNMENT launched the National Development Strategy 1 (NDS1) in 2020 superseding the Transitional Stabilisation Policy (TSP) (2018-20) which was meant to bring social and economic stability.
Although government claimed that the TSP was a success, the social and economic challenges that were being experienced by Zimbabweans spoke otherwise.
Thus, it has become a culture, that Zimbabwe produces well-crafted economic blueprints such as the Zimbabwe Programme for Economic and Social Transformation, National Economic Revival Programme, Millennium Economic Recovery Programme, Short-Term Economic Recovery Programme, and Zimbabwe Agenda for Sustainable Socio-Economic Transformation, among many others.
However, their implementation and efficacy have always been viewed with mixed conclusions.
It is, therefore, prudent to examine the progress that has been made by the NDS1 in constructing schools.
In November 2021, government announced that it was going to construct 3 000 schools (primary and secondary) that encompass boarding facilities by 2025 under the NDS1.
The primary goal was to enhance human capital development for national competitive advantage.
Government said it intends to ensure education accessibility across all different clusters of society.
Nevertheless, since government's commitment, few schools have been constructed.
This is limited to government or public-school construction, a scenario that reflects wholly on government's failure to work towards fulfilling the target it set in 2021.
This failure needs to be called out, lest the aspirations and ambitions laid down in the NDS1 are derailed.
Also, given Zimbabwe's history of crafting and not implementing policies, it is critical not to overlook this.
Government's failure to construct adequate schools has resulted in entrenched inequalities and the establishment of education monopolies across the country.
The mushrooming of private schools in cities, which charge way beyond the reach of many, is a clear testimony to this.
A rapid response survey by the Zimbabwe Coalition on Debt and Development (Zimcodd) shows that primary school fees are costing an average of US$250 while for secondary schools, it is US$350.
This does not include other ad hoc costs that come with attaining an education in Zimbabwe.
At the same time, the average salary of a civil servant is around US$150 to US$200, which is too meagre to see them enrol their children in private schools.
Consequentially, the Auditor-General's Report for 2020 stated that in Bindura, abandoned beerhalls and backyard garages were being used as schools.
This does not in any way reflect government's commitment to attaining an upper-middle income class by 2030.
Therefore, it is against this backdrop that Zimcodd calls on government to act on the commitment and promise it made to the citizens.
School construction and free education must no longer be rhetoric.
Those who want to entice the electorate for votes should not be found using the promises.
There is a need for government to be accountable and honour its commitment and promise as resources are being earmarked for the same.-Zimcodd
Strained Zim health system needs lift up
IN Zimbabwe, recurrent climatic shocks and a protracted and deteriorating economic environment have left millions requiring humanitarian assistance.
The COVID-19 pandemic has contributed to reduced income and food sources and to the local population's inability to access essential commodities.
This is compounded by climatic shocks, including drought and tropical storms and cyclones.
Due to climatic shocks, over 41 000 people remain internally displaced in camps and host communities.
They live under severe health and protection risks, including mistreatment, gender-based violence, early/child marriage, exploitation and social exclusion.
With an escalating malaria outbreak and over 1,3 million people living with HIV, COVID-19 has put additional pressure on an already strained health system.
The pandemic has adversely impacted access to basic nutrition, protection services and education.
Around 1/3 of the urban (1,63 million people) and rural populations (3,82 million people) are currently food insecure.
The decreasing availability of safe water, sanitation and hygiene has heightened the risk of infectious disease outbreaks, notably in urban areas.
Moreover, the impact of the war in Ukraine on the price, availability and access to food, fuel, fertilisers, and other commodities further exacerbates food insecurity and Zimbabwe's overall humanitarian situation.
At least 500 000 Zimbabwean migrants have returned home since COVID-19 started.
They require income opportunities to support reintegration into their communities.
Meanwhile, tightened immigration laws and xenophobic attacks in South Africa may force up to 250 000 Zimbabweans currently living in South Africa to return throughout 2023.
Zimbabwe has reported a steady influx of refugees from across Africa. They mostly come from the Democratic Republic of the Congo and Mozambique.
The country hosts about 24 000 refugees from Mozambique, Burundi, Rwanda and other countries in the region.
Of them, 15,000 require urgent food, shelter, education and protection assistance.-European Civil Protection and Humanitarian Aid Operations
Zim still needs assistance despite anticipated improved harvests
THE World Food Programme (WFP) completed the 2022/23 lean season response, reaching a peak 702 227 beneficiaries in February and early March across Buhera, Hwedza, Mudzi, Bikita, Chivi, Nkayi, Mangwe and Mt. Darwin.
In anticipation of access challenges during the rainy season, WFP conducted double distributions of cereal, pulses and vegetable oil.
In a year marked by climatic shocks and price hikes, the Public Service, Labour and Social Welfare ministry and WFP targeted all 3,8 million people projected to have insufficient access to cereals by the Zimbabwe Vulnerability Assessment Committee 2022.
Through the adoption of a food deficit mitigation strategy manual, the ministry and WFP aligned with global standards on food-based social assistance and will be able to ensure coherence and coordination of all participating actors to emergency food assistance during times of food crisis.
The United States Agency for International Development (USAid), Germany and Japan supported WFP's lean season assistance, which was implemented by World Vision, AquaCulture and Caritas.
WFP introduced nutrition cash top-ups in its urban social protection and resilience building programme.
Nutritionally vulnerable groups — pregnant and lactating women, children under five, the elderly and the chronically ill — will receive additional US$5 per person per month to improve their dietary diversity.
This entitlement allows households to purchase additional products such as fruits, vegetables, meat, dairy, and eggs to complement the basic food basket.
Following the procurement of a US$11 million Africa Risk Capacity (ARC) Replica policy for Zimbabwe in 2022 by WFP, a simulation exercise was conducted to plan and test the government, Start Network (an international network of non-governmental organisations) and WFP's operational plans, that will be activated if an insurance payout is triggered.
In collaboration with national and district authorities and the National University of Science and Technology, seasonal livelihood programming consultations were conducted in six urban domains and two rural districts between January and February.
These consultations add value to planning processes in resilience building through the analysis of seasonality of shocks, livelihoods, vulnerability profiles and partnerships which lay a foundation for the design of relevant programmes.
They are conducted together with the communities with the aim of generating context-specific evidence to inform and adjust humanitarian and development interventions, enhancing impacts.
Preliminary findings of the 2023 first round crop and livestock assessment led by the Lands, Agriculture, Water Climate and Rural Development ministry anticipate that the country will produce maize in surplus of at least 800 000 metric tons above the national requirement of 2,3 metric tonnes.
However, crops across districts in agro-ecological regions IV and V have been affected by poor rainfall distribution that can result in below-normal harvests.-WFP
Related Topics