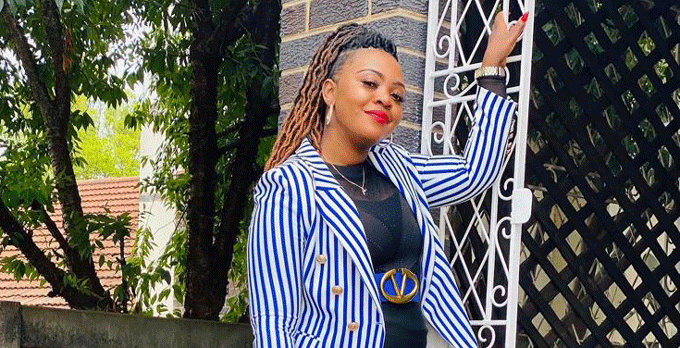 BY JAIROS SAUNYAMA
Tatenda Mavetera was one of the hundreds Zanu PF party members roaming around Mashonaland East Provincial offices on this day before Christmas.
The provincial elections date had been announced as December 28 with contestants anxious about the outcome of the election.
This time the election was a bit different.
The ruling party emphasised on the issue of age limit in the youth league.
Mavetera, who had been in the Mashonaland East provincial youth league executive for a number of years was found wanting.
She is just slightly above 35 and hence ineligible to contest.
A decision had to be made fast.
"Growing up is an achievement, I realised that I have grown up politically hence the decision I made," Mavetera told the Standard Style.
With most people anticipating that she would contest in the women's league basket, the former Studio 263 actress pulled the bull by its horns, and submitted her CV in the provincial main wing basket.
Mavetera, also a Seke-Chikomba legislator (PR) won resoundingly in the Seke constituency basket.
She defeated notables like Seke legislator Munyaradzi Kashambe and others.
As if that was not enough, Mavetera landed an influential post as the province's secretary for information and publicity.
"This is not the first time to be in a provincial structure. l think what is of great importance is for me to be able to get into the main wing. This is one of the greatest achievements that l have had in my life. Its an early New Year present that l got" she said.
"Also being elected the spokesperson of the province is a great honour and l know there is a lot of work to be done.  l have always said my  secret is to be consistent and to be focused. You know you keep your eyes on the ball and not on the person playing the game because if you are going to keep your eyes on the person playing the game you are now be fighting personalities more than you are fighting the real game or the real deal of what you want to achieve."
Mavetera is the only woman in the province to contest and win in the main wing provincial elections basket.
Asked why she did not go for the women's league elections, Mavetera said she opted to avoid tension.
"I realised that, elections being about a lot tension and hate between people, for me I am an MP for women's quota and what it means is that I get women to vote for me most of the time, that's usually the rule that comes unless something changes.
"The moment that you go and fight, there are certain scars that happen in politics which then now after politics you might not sometimes be able to bridge the gap. If I was going to contest in the women's league I will be having fights with the people that l also want  them to vote for me when l want to get back to PR if l ever want to. so for me l felt it was quite a challenge.
She added: "After all l realised there is need for us to take challenging things in life and you also need to realise that it's a step that one has to take. I made a decision to be able to represent women in the main wing and l realised that if it's not me then who?.
"It is not a matter of you waiting for someone but for you to also realise that at least you can then be able to make sure that a woman can get into the main wing."
She is one of the few women who had made it into provincial main wing among them Mary Mliswa Chikoka who won the Mashonaland West provincial chairmanship.
Today, Mavetera has broken barriers.
Despite her age, she had made it into the main wing provincial structures.
Her meteoric rise in politics is an example to women out there that they can do it.
Related Topics