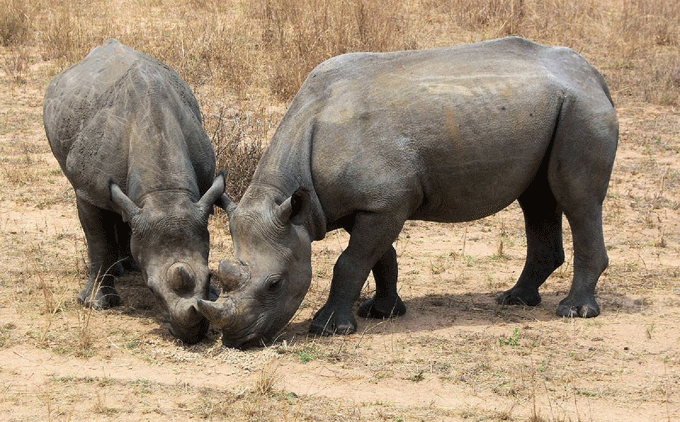 By Burzil Dube
THERE is a popular folklore  whose yarn is that a certain community was once warned by  a lunatic of a looming war  whose consequences were going to be severe. However, noone took his premonitions seriously as they considered such warnings as part of derangement antics.
The same scenerio could also have been applied to Yours Truly when he predicted  in one of his recent articles  of a brooding era in travelling and touring world following war of words between Ukraine and Russia over the latter's posturing over   Kiev's North Atlantic Treaty Organisation (Nato) membership.
And this was about two months ago when everything between the two antagonists was at its infancy and negotiations were moving smoothly with a glimmer of hope.
Russia has been vehemently opposed to having Ukraine, its neighbour joining the world's powerful military alliance, Nato, which it believed could in future pose a security threat to Moscow.
While most European countries and the United States of America were pinning their hopes on peaceful resolution of this crisis through diplomacy, the fool's paradise was shattered on February 24, 2022 when the world woke up to the news that Russia had indeed invaded Ukraine.
At the time of writing this article, the war was still raging on  in most cities and towns of this former Union of Soviet Socialist Republics whose resistance is reported to have even surprised even the invading forces.
Some readers did not take Yours Truly's premonition in earnest and some even went to an extent of questioning the logic behind the whole Ukraine-Russian crisis viz-a-viz local tourism resuscitation efforts.
Others could not fathom on how these two countries, who are situated several thousand kilometres away might be a cause for concern to local touring and travelling players.
While the ongoing war between the two countries whose continent is situated several thousands of kilometres away from our motherland, might not be of concern to local travel and touring players, as it remains to be seen  if any ripple effect is to be felt on this continental divide.
Severe sanctions against Russia by  the European Union (EU) have been imposed with some going as far as booting out the former from the Swift banking and money transaction system as well as banning all forms of Russian air craft from any of the EU airspace among others.
Other countries such as the United States of America, Canada, Japan among others also joined the sanctions bandwagon.
To the uninitiated, Swift stands for Society for Worldwide Interbank Financial Telecommunication, or Swift, is a messaging network that financial institutions use to transmit information and instructions through codes securely.
Various international sporting organisations and associations also followed suit. Soccer bodies such as Fifa and Uefa have also suspended Russia from any soccer related issues, hence its partication any football related issues hangs in the balance.
Hosting of UEFA champions league final in St Petersburg has also been withdrawn and it is now scheduled to be held in at State De France in Paris, France.
The International Olympic Committee has reportedly joined the fray of imposing sporting embargos on Russia whose effects might also have far reaching consequences.
Yours Truly would like to emphasise that he is neither adept on international affairs nor a political commentator but a mere travelling and touring fanatic whose utmost aim is promotion of the country's tourism industry, which is gradually recovering from Covid-19 ripple effects.
However, it remains to be seen if the current  status quo in the tourism sector will be maintained once this war has been brought to an end or we are staring at new world order.
Anyway this was not the crux of this week's instalment even though such issues could be interrelated and might have positive or negative repercussions to Zimbabwe's  travelling and touring entities.
The country's Lowveld region is largely known for being home to Triangle and Chiredzi town where sugar cane is grown at a large scale by both small and large scale farmers.
Sugar cane is one of the major foreign currency earners and in the process creating thousands of jobs to surrounding communities.
Talking of foreign currency as well as employment creation, the Lowveld which is situated on the  south-eastern part of Zimbabwe has Save Valley Conservancy,  which is considered the largest private game reserve in Africa.
Yes, it's the largest!
Had it not been for titbits on latest happenings in Eastern Europe, finer and juicy  details concerning this tourism game changer could have been laid bare during this week's column.
Make a date with this column next week as Yours Truly delves deeper into this  Lowveld tourism wonder that has taken the hospitality industry  by storm.
Till we meet again in the next column.
Related Topics