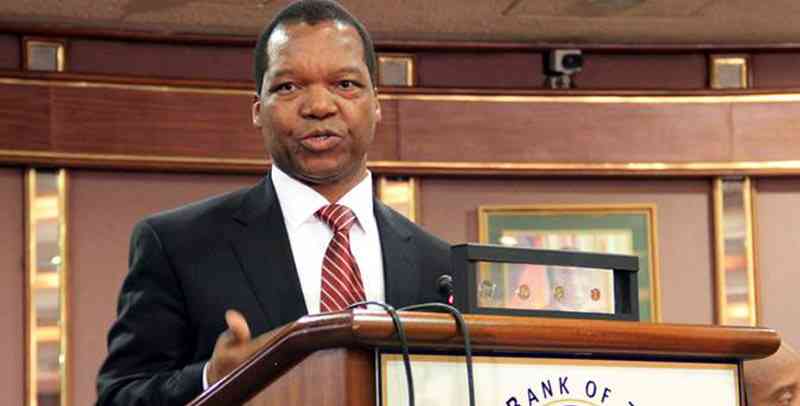 A TOTAL US$27 million was allotted to more than 330 beneficiaries under both the Main Foreign Exchange Auction and the SME Foreign Exchange Auction last month, the Reserve Bank of Zimbabwe (RBZ) has revealed.
In a statement, RBZ governor John Mangudya said there were 132 beneficiaries under the Main Foreign Exchange Auction who were allotted US$24,3 million and 207 beneficiaries under the SMEs Foreign Exchange Auction who were allotted US$2,7 million during December 2022.
"The sum of US$24 298 031 was allotted to 132 beneficiaries under the Main Foreign Exchange Auction during the month of December 2022 and the sun of US$2 736 008 was allotted to 207 beneficiaries under the SMEs Foreign Exchange Auction during the month of December 2022," Mangudya revealed.
He said 67% of the allotments last month was for the payment of raw materials (US$13 984 million) and machinery and equipment (US$3,91 million). The central bank chief said 33% of the total allotments for the same period went towards payment for services (US$3,738 million), consumables(US$2,326 million) retail and distribution(US$1,261 million), pharmaceuticals and chemicals(US$932 826) and packaging (US$808 706).
Mangudya said the foreign exchange payments for last year totalled US$8,591 billion. It consisted payments for foreign currency accounts (US$7, 258 billion), Foreign Exchange Auction allotments (US$1,114 billion) and the interbank market (US$218 224 million).
He also indicated that the total cumulative foreign exchange allotments since inception of the Foreign Exchange Auction System stood at US$3, 710 billion.
The Foreign Exchange Auction was launched by the RBZ, in June 2020, to provide cheap forex funding to the country's productive sectors whose operations were crippled by the greenback deficit on the market. It brought about relative stability at the beginning as pressure for hard currency was eased by the platform.
However, challenges emerged as the delay in allocating the foreign currency on the auction market led to major bottlenecks for companies which access the forex on the platform, thereby crippling their operations.
According to the Confederation of Zimbabwe Industries, companies were waiting for as long as nine weeks to receive funding from the auction system. This further weakened the Zimbabwe dollar as companies turned to the parallel market to access the greenback which was elusive on the central bank's foreign currency auction platform.
The delays resulted in President Emmerson Mnangagwa announcing, in May last year, that after clearing the backlog the central bank would only auction available foreign currency eliminating the problem of prolonged delays. His announcement was part of a cocktail of measures to rein in galloping inflation and stabilise the exchange rate.
The central bank said they have since cleared the backlog.
Follow us on Twitter @NewsDayZimbabwe
Related Topics