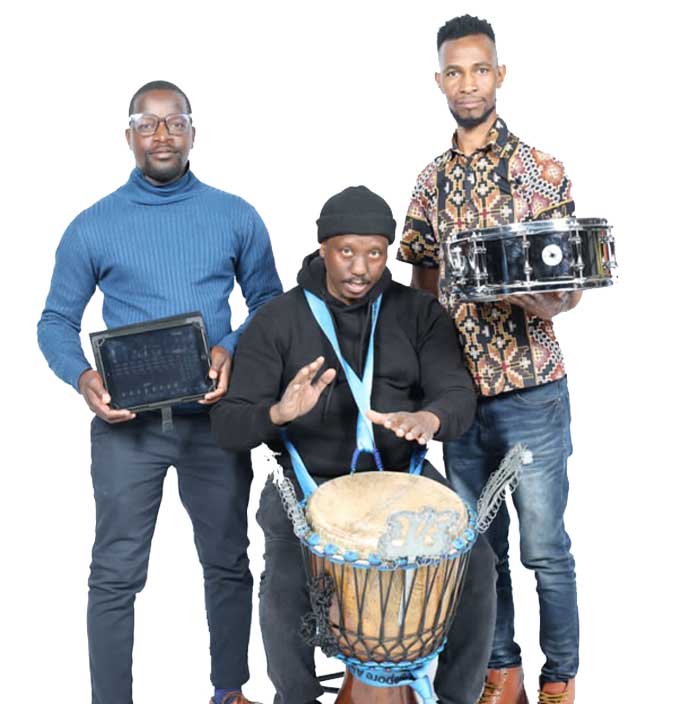 BY MELINDA KUSEMACHIBI OBSA, a brand name for Obert Gomba, Rangarirai "Black Horse" Mahachi, Thapelo "Mustafa" Kuane with its motto Drumming Up Fun, presents drum and sound engineering experience, a training workshop, which is meant to teach people from different churches how to produce good quality sounds.
The workshop will be held at Apostolic Faith Church (AFM) of South Africa at 280 Meyer Street, Germiston, Johannesburg on August 27 and the registration fee is R100.
Speaking to Standard Style from his Johannesburg base, sound engineer Mahachi said that the workshop was meant for churches to improve drumming and sound projection.
"Our main goal is to make churches sound better," Mahachi said.
"We will be giving out lectures on how to do things the right way mostly on sound engineering and playing drums."
He said a good drummer and percussionist will be there as they will teach the audiences on how to produce good quality rhythm.
"Obert Gomba, who is a former drummer of Alick Macheso will do the drum lectures and Mustafa, who is a percussionist, will do rhythm and tempo lectures which will help mostly praise team members.
"There are lot of things which are being done at churches, but still there are failing to get the quality of good sound they want.
"That is why we are going to do this training so that they will be able to correct their mistakes which are hindering them from producing good melody sound."
Mahachi said OBSA started with Gomba teaching children and adults how to play drums.
"Basically, it started with Obert teaching kids and adults drums," he said.
"Then I brought in the idea of training drums and sound engineering in churches to people who are already doing it in churches and new people who wish to learn or enrich themselves on how to produce good quality sound."
During the workshop, Mahachi said they will teach the audiences effect of sound proofing, speaker placement, microphones techniques, cabling and equipment maintenance.
Related Topics