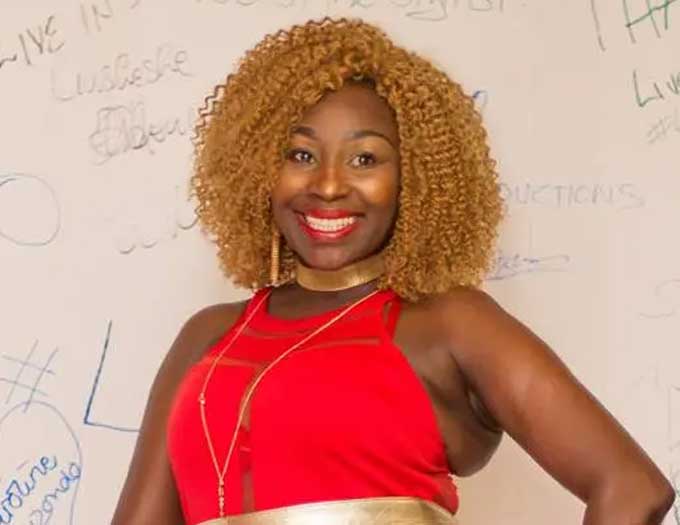 BY SINDISO DUBE VETERAN modelling instructor and actress, Sarah Mpofu-Sibanda who was the poster girl of the yester year television soapie Amakorokoza said she owes her acting success to the late Cont Mhlanga.
Surprisingly Mpofu-Sibanda was not initially part of the auditions, which Mhlanga had called Sarah's models.
Mpofu-Sibanda runs Fingers modelling academy, which is credited for mentoring stars such as former Miss Bulawayo Sibusisiwe Dube, former Miss Tourism Caroline Marufu, Samantha Tshuma, Ashley Morgen as well as Lungile Mathe.
"The year is 2002 and I received a call, not knowing it's a call that will change my life forever. It was an invitation to bring in my models for an audition for an upcoming TV drama," she said.
"On that Saturday I met Cont Mhlanga, I have always known him though I had not officially met him. As the auditions are going on Cont keeps looking at me and Precious Makhulumo, he then says I would love to have the two of you show these youngsters what I am looking for and what I am expecting from them.
"Then me and Precious go in a bid to show our models what Cont is looking for. Before we know it, Cont has fallen for us. He then said he was giving me the role of Tashi in the drama and Precious was given the role of Ntokozo and of course a few of my models got roles."
Mpofu-Sibanda said her new role in the drama series was the beginning of a new life.
"This was the beginning of a totally different way of life for me. A lot of people think it was nothing new because I was already a modelling brand, but the best was yet to come through Continueloving Mhlanga," she said.
"Mhlanga then took me in and gave me private lessons as an actress, and funny enough I was with my first husband who at that time was very jealous and strict, but they clicked with Mhlanga and that made my Amakorokoza days very easy.  Unfortunately my husband passed on and Mhlanga was there to support me.
"He later on guided me in a programme of being producer and director as he said it would be hard for me because of the work I was doing as a modelling instructor and pageant producer. Sebele wami (Mhlanga) once said I will be the best person to write his autobiography and we would spend time together, sat for many weeks whereby he would tell me about his life, from the very beginning. But unfortunately we didn't go through with the project because we were all caught up in our busy lives, though we had hope of revisiting the biography project."
At the time of his death, Mhlanga wanted to rope in Mpofu-Sibanda in the new television channel Ke Yona TV's production.
"At the time of his passing we were talking and he was telling me about the new television station and wanted me to do TV production. He said it was easy. I could do it from Australia and he had sent me a schedule on how to do it. I am going to miss Cont the artist, my sebele, my mentor, there is a script which he had done and said we were going to do it when I am ripe, and I think I will look into it," she said.
Related Topics