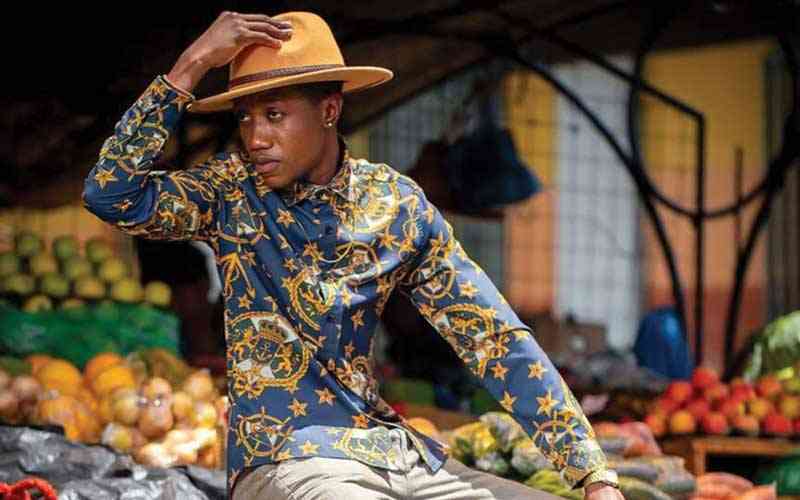 HIGH-riding singer and songwriter MJ Sings has said he owes much of his rise to stardom to the late rapper Cal_Vin who discovered him in 2014.
MJ Sings was discovered by Cal_Vin who then handed him his first professional recording session.
"It was in 2014, I had just started pursuing my solo music career after leaving an acapella group. I got a free gig at the Miss Professional and it was my first major performance," he said.
"When I was backstage on the day of the event at Bulawayo Theatre, there was a guy wearing a cap, shirt and backpack with a cartoon avatar. I was so curious to know who this cool guy was.
He came to me and said: "I'm about to perform and if you're going to perform after me buckle up."
That very same night after I performed he got so impressed that he invited me to his studio two days later and we created one of our timeless projects called Our Story."
MJ Sings revealed that he had no idea how the music industry operated and Cal_Vin helped him through.
"I had no idea about the music industry, he (Cal_Vin) actually recorded, mixed and mastered the project, did the artwork, and he shot promo videos and submitted them to the press and radio stations, all this was made possible by one man in his home studio in Luveve."
MJ Sings relieved moments when Cal_Vin described him as his 'million dollar star'.
"The song started getting so much attention from radio stations and the public and his remix version was the slam dunk, mind you there was no radio in Bulawayo and all radio stations and personalities were from Power FM, Zi-FM, and Star FM in Harare which made it difficult to get airplay, but Cal_Vin made sure all of these stations played and knew who I was and I remember him telling Zaza Ndlovu and Gibson Ncube 'This is my million dollar star.'
"I even had my first ever South African record deal negotiations because of the song and we went on to create so many musical ideas including projects on his album and it was his energy and genius that fuelled me up," he said.
MJ Sings, who recently successfully hosted his own festival dubbed the Spring Fiesta said he was inspired by Cal_Vin's annual festival —- Made in Bulawayo.
"I know I might seem crazy, but I still believe his spirit is with us and his works continue to live with us, it's so hard that we can't physically access him or observe his leadership in physical form, but I continue to follow the trails he left and the lessons I got from him.
"There wouldn't be a Spring Fiesta without a Made In Bulawayo, he made some sacrifices that will continue to open doors for all of us and I hope wherever he's watching he's proud of his protégé," he said.
MJ Sings is riding high after releasing four tracks off his Umuzi album. The tracks making waves are Ikula which is a rendition of Lovemore Majaivana's old hit Ikula, Nami, Konke and Infinity.
Related Topics