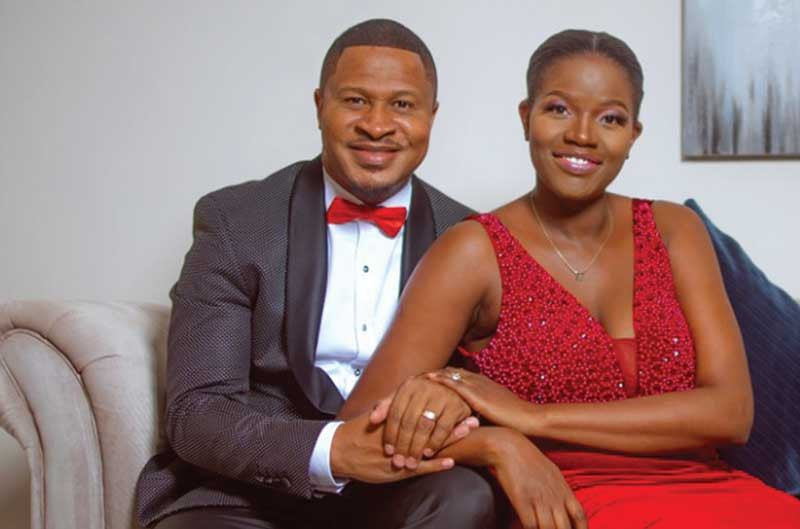 MULTI-AWARD gospel musician Michael Mahendere who yesterday held his Getting Personal With God 4 Live DVD recording and concert at the City Sports Center in Harare is reaping the rewards of his professional investment to his music calling.
Mahendere who came into the music industry as a session musician and back-line member of the all boys family group, Mahendere Brothers has grown to become the poster boy of gospel music in Zimbabwe with leading corporates lining up for his signature.
Speaking to Standard Style, Mahendere said the results coming his way are all a result of professionalism and God's love for him.
"Yes, you can have the talent, but I believe professionalism is what counts at the end of the day," he said.
"You must put the right systems in place if you are to make a mark and I thank my team and management for making sure that we stand out as a leading music brand.
"The Saturday noon event was supported by various corporates that weighed in with material, technical as well as financial support.
"The creative industry is one awash with opportunities but it calls for professionalism if one is to attract the much needed corporate support.
"Putting together our Live DVD recording and concert was much easier because a number of brands came through with various forms of support."
Mahendere said they took every corporate engagement seriously and they always make sure they give value.
"We are never casual about any corporate engagement even if it's with people from our social circles," he said.
"We believe its business at the end of the day and whoever partners us must get the requisite return on investment. That way we stay on top of our game."
One of the corporate partners to the GPWG4 event, Kamili Investments MD Mandela Katsande said they were happy to play their part in supporting local arts.
"Kamili Investments is a family friendly brand with interests in logistics, fuel, commercial truck tyres as well as food," Katsande said.
"We are also backed by sound Christian values and we are happy to partner Minister Mahendere especially given his approach to the music.
"He is professional and carries himself the right away."
Various corporate brands have also recently engaged Mahendere for marketing campaigns while some sponsored his event yesterday.
"We have worked with some big brands in Zimbabwe among them Old Mutual, Netone, The Best Car Rental and Realtor Ville to name a few.
Among our partners for yesterday's event is Style Cabin, 4 May, Thace Apparel, Gladiola Couture, Ad Media, Esteem Communications, Holiday Inn and Peace Security," he said.
Many companies are now engaging in influence marketing where they engage various influencers to push their products.
However, some influencers have lost these deals because of their wayward behaviour and lack of professionalism.
Related Topics