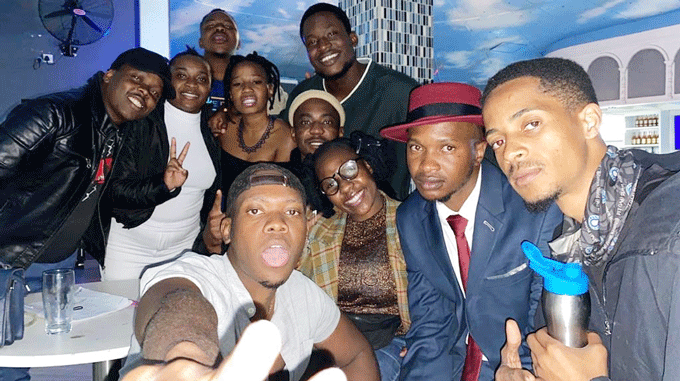 BY SHARON SIBINDI
Filmmaker Braydan Heart says his upcoming drama series titled Soulmate, shot in Bulawayo, is in its final post-production phase.
The drama series — inspired by real life events, has its first season which consists of eight episodes and a running time of 25 minutes with the exception of the season finale which is significantly longer.
"The story itself is inspired by our writer Tavaka's life experience, but what inspired us to do the series is realising in Zimbabwe there is a gap in the entertainment industry," Heart told Standard Style.
"We are tired of seeing the same stories being told that don't speak to the current generation, so we decided lets create this content to fill in that gap."
The Bulawayo-based filmaker said their production was targeting the youths and was trying to create something commercial. He said the premiere date is yet to be finalised as they wait for the current lockdown restrictions to be eased.
"Our target market is young adults; we are trying to create something that is commercial, mainstream and speaks to the new age," Heart said.
"The series dives into a-lot of social issues faced by millennials and the Gen Z, some issues that people in our country are even scared to touch up on, but this series does just that.
"Seeing that this one is a series, it's been quite a challenge. It has taken us quite some time to complete the principal photography stage due to the size of the crew and cast, us working on a zero budget.
"However, it's also been the most exciting seeing that we were really trying to work and maintain international standard sets."
Heart added the series features himself as the lead actor "Phumza", with Randal Ncube, Brucella, Nkosilathi Mabuza, Perfect Nkiwane and Tavaka Mtunah as supporting lead roles. The series also has some big names such as Nama award winner Qeqeshiwe and Babongile Skhonjwa.
It is being produced by Heart FX Studios, alongside Afro Jam Studios run by Irvin Rooney, Pishavilla Communications run by Tavaka Mtunah.
The crew has a robust team with  Dumi Manyathela as cinematographer and Rodney Mabaleka as creative director.
Heart's latest production comes after his recent dystopian film titled18 Months Later, which is inspired by the Covid-19 pandemic, won the Best Narrative at The European Film Festival Zimbabwe 2020.
Related Topics