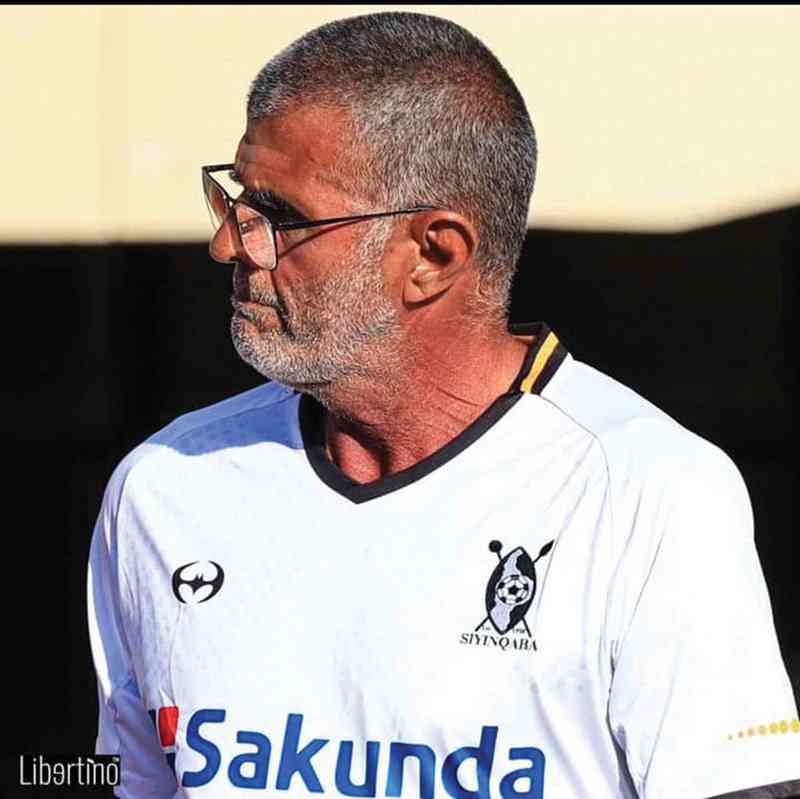 SHEASHAM . . . . . . . . . . 0
HIGHLANDERS . . . . . . . 0
HIGHLANDERS coach Baltermar Britto was once again frustrated by wasting tactics after a tame performance that saw them being held to a goalless draw by Sheasham at Bata Stadium in Gweru yesterday.
The expatriate coach was visibly frustrated as their winning momentum was brought to a screaming halt by the Castle Lager Premier Soccer newbies.
Brito was brief in his post-match comments, accusing Sheasham goalie Elton Sibanda of disrupting his team's momentum through time-wasting antics.
"I'm not satisfied at all. We did play as planned. People came all the way to support the team, but in the second half, they only watched the goalkeeper (Elton Sibanda) lying down. It's not football."
Brito's men were, however, not at their best despite a huge backing from their fans, with over 10 000 fans paying to watch the clash which was Sheasham's first home match at Bata Stadium.
In terms of the quality of play, Highlanders were better than Sheasham as they enjoyed so much ball possession.
But despite that superioty, Bosso failed to register a single shot on target in the first half, just like Sheasham.
Stanley Ngala fired first, but his shot was tame as it went wide, with Sibanda remaining unbothered.
The home side got its first real chance after 29 minutes when McDonald Mavuto's header went off target from a cross delivered by Thubelihle Jubane.
Seven minutes later, Highlanders had a golden oppurtunity when Ngala was picked in the box by Divine Mhindirira.
His effort was deflected by Zivanai Chikwenhere, with Lynoth Chikuhwa failing to connect the rebound.
There were calls for a penalty after the deflection, but referee Patrick Kalota waved play on.
Sheasham then got glorious chances on the 83rd minute, with Physiwell Madhazi's low shot being cleared on the line by Peter Muduhwa for a corner-kick.
From the corner-kick, Liberty Masveure's powerfully headed effort was denied by the cross bar, with Ariel Sibanda left for dead.
And Sheasham coach John Nyikadzino was on cloud nine after the match.
"This is a big result. Getting a point from Highlanders the team of the moment is massive. We really wanted a win and with a bit of luck, we could have won.
"Coming to play at Bata Stadium for the first and picking a points is good. I can safely say we are slowing getting into our groove as we start picking key points," Nyikadzino said.
Teams
Sheasham: E Sibanda, T Jubane,S Chimanikire, P Madhazi, D Mangesi( N N Mpinduki 53'), R Useni, P Andrea (T Marira 72') Z Chikwenhere, P Shoko, M Mavuto(L Masveure 78), M Chirwa
Highlanders: A Sibanda, L Chikuhwa( C Chigonere 62), D Mhindirira, M Mushore( L Chigumira 84'), G Makaruse, A Mbeba, P Muduhwa, S Ngala(B Manhire 77'), D Mukuli( W Navaya 62'), M M Ndlovu, M Ncube( E Farasi 77')
Related Topics