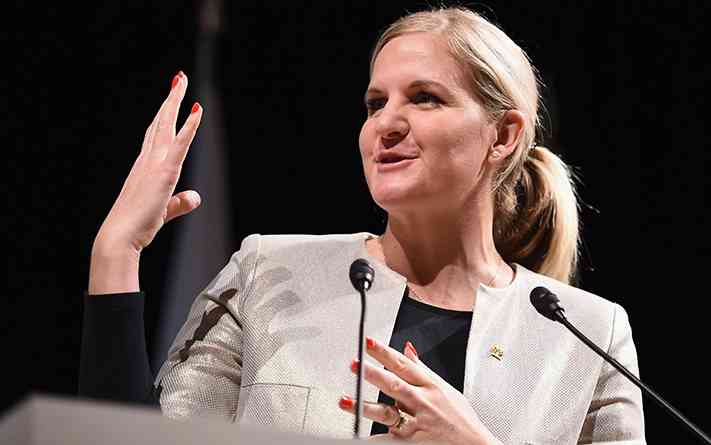 SWIMMING legend Kirsty Coventry, will be inducted into the International Swimming Hall of Fame in September, joining a star-studded class that also includes American superstar Michael Phelps, who is widely regarded as one of the most accomplished athletes of all time.
Coventry, who is now the Youth, Sport, Arts and Recreation minister, became Zimbabwe's first and so far lone individual Olympic medalist, taking seven medals in the 2004 and 2008 Games.
She is one of the 13 honorees from eight countries who will be honoured during the induction ceremony to be held on September 30 in Fort Lauderdale, Florida, USA.
Coventry is joined in the class of 2023 by fellow swimmer Phelps, his career-long coach Bob Bowman, Paralympic star Trischa Zorn-Hudson, Missy Franklin, Kosuke Kitajima and Cesar Cielo, diver Wu Minxia, artistic swimmer Natalia Ischenko, water polo player Heather Petri, open-water swimmer Stèphane Lecat, coach Chris Carver and special contributor Sam Ramsamy.
Phelps won 23 gold and five other medals across five Olympics starting in 2000 in Sydney, where Coventry also made her Olympic debut, while Zorn-Hudson is the first Paralympian to be inducted into the Hall of Fame after winning 55 medals from 1980 through 2004.
In a statement on Wednesday, the International Swimming Hall of Fame (ISHOF) praised Coventry for her remarkable achievements during her illustrious career.
"Kirsty Coventry is the most decorated Olympian from the continent of Africa. And not just in swimming, in all sports," ISHOF said in its tribute to Coventry.
"She and Kristina Egerszegi are tied for having won the most individual Olympic medals in women's swimming. She has competed in five Olympic Games, from 2000-2016, and she won all but one of Zimbabwe's Olympic medals. In total, she won two gold, four silver and two bronze Olympic medals, all individual.
"She is a four-time world champion, and five-time world-record holder. She is a 22-time medalist at her native All-Africa Games, 14 of which were gold. And to show her versatility, the events ran from the 50 to 800m freestyle, to the breaststroke events, IM and her signature backstroke events. Like Phelps, she could swim it all."
Since her retirement from swimming after her fifth and final Olympic appearance at the 2016 Olympics in Rio de Janeiro, Coventry has seen her influence extending from the swimming pool to the boardroom.
The five-time Olympian and two-time Olympic champion, holds several leadership positions within the International Olympic Committee (IOC) and outside.
In addition to being named the country's Youth, Sport, Arts, and Recreation Minister five years ago, the 39-year-old Zimbabwean swimming icon has also held various positions that include being a member of the IOC.
She has also previously served as chairperson of the IOC Athletes' Commission, the body that represents all Olympic athletes worldwide.
Coventry has been tipped to become the next president of the IOC, although she has personally never spoken out about such an ambition.
Related Topics