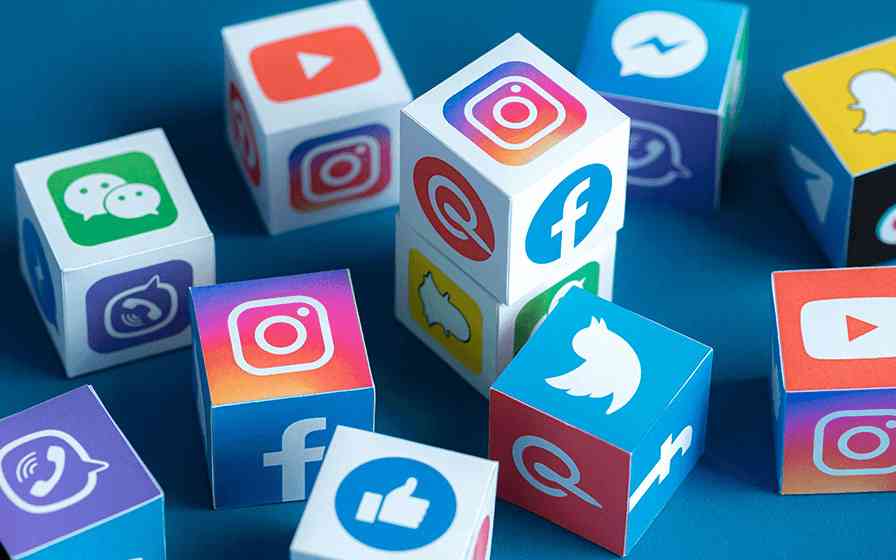 IN an "always on" world, the internet, social media in particular, has become the go to place for businesses and individuals alike for the marketing of their products and services.
According to Digital 2022 Zimbabwe report, there were 1,55 million social media users in Zimbabwe as of end of January 2022. Facebook was rated the most popular social media platform in Zimbabwe with about 1,30 million users as at the beginning of 2022 according to Meta's advertising resources. Launched on February 4, 2004, Facebook has grown to become one of the most significant creations of the 21st century and the interesting bit is that, though Facebook has over time become one huge global virtual community, it has somehow managed to mean different things to different people.
For Zimbabweans specifically, given the geographic dispersion which has been inspired by the search for greener pastures in the diaspora, Facebook has meant a virtual meeting place for Zimbabweans in different geographic locations. For companies, this has meant easier and wider dissemination of marketing content to a wider audience in one place by the mere click of a button.
Social media has totally transformed the face of marketing. With the advent of social media marketing, brand building for instance, has gone far beyond the generic brand building for companies and we have started to see brand building even at an individual level.
Here in Zimbabwe, we have seen an entrepreneur, Tinashe Mutarisi build himself as a separate brand from his businesses, Nash Paints, Nash Furnitures and Nash Tv. He has built a presence on Facebook, not as a comedian, not as an influencer, not necessarily as an ambassador of his brands (though inadvertently his social media presence ends up feeding into his business), but simply as himself. In a word, he has managed to self-brand.
Financial service providers in Zimbabwe have also joined the band wagon of social media marketing through social media platforms such as Facebook, Twitter, Instagram, YouTube and LinkedIn. For Facebook in particular, various financial institutions have created Facebook pages where they interact with their customers.
A quick visit to these Facebook pages will, however, show that customers are for the most part using these platforms to vent their frustrations from supposedly poor service provision from these service providers. This could probably be explained by the fact that the nature of financial service products is such that these are must have products. Products like bank accounts, and insurance products such as the basic funeral policies are products that consumers need to consume, not necessarily out of choice, but simply because they are a necessary part of life for the average person. Given the switching costs involved in changing service providers and the high levels of customer inertia generally associated with the consumption of financial service products, if not satisfied by their service providers customers in these situations feel they do not have much choice, but to simply vent.
There was a heated debate on social media in the past weeks concerning the Nyaradzo Funeral Assurance Policy product offered by Nyaradzo Funeral Services. The general public had no kind words for the Nyaradzo Group and so heated was the debate that the Group's chief executive officer Philip Mataranyika ended up having to respond publicly to that debate. Again, so heated was the debate that the industry regulator the Insurance and Pensions Commission had to issue a statement promising to address the concerns of the public. In as much as this product is basically structured like any standard funeral policy product, part of the frustrations of the public comes from the mere fact that no matter how disgruntled they might be with the product, they still need to keep consuming it. This is not one of those situations where you can easily walk away, given how funeral insurance products are viewed in Zimbabwe. They are seen as a must have product.
Financial service products are also not significantly different from each other as offered by different service providers, but largely differ only in name. A private banking product offered by POSB and branded POSB Esteem and the same product offered by CABS and branded CABS Gold class are not going to be significantly different from each other. Unlike such retail clothing outlets as Edgars, Jet Stores, Truworths etc, where there are remarkable differences in the clothing lines across the different shops, the nature of financial service products is such that the basic mechanics of these products remains the same across different service providers.
This apparent lack of different alternatives on the part of disgruntled customers probably also explains the largely negative user generated content on the Facebook pages of most financial service providers.
The financial service industry is also an industry that is naturally highly regarded. That kind of expectation, unfortunately, often means that these service providers are not generally praised for offering a good or superior service. Customers expect that of them. That means that the feed that is going to make its way to the social media pages is generally going to be negative. Those who are happy with the service are going to be happy silently.
Social media has also democratised speech among people because of the virtual interaction that comes with it. People are more likely to say things that they would never say directly in a face-to-face interaction, so financial service providers find themselves at the mercy of all manner of language on these platforms and are still forced to maintain professionalism in handling these customers.
The financial service industry is also one industry that is severely affected by the general economic climate in the operating environment and is also a heavily regulated industry. These two factors combined mean that there are a lot of external factors outside the control of industry players that are going to affect how they do business. Even then, customers will still vent their frustrations on these service providers, never mind the root of the problem at hand. The recent debate surrounding Nyaradzo Group products is a case in point. Social media has worked out differently for different contexts, but in general it has revolutionised marketing as we know it. Social media has grown and changed its form several times over since its inception and continues to do so.
Zimbabweans have embraced social media in a way that has made social media a part of everyday life. Almost everything that happens in Zimbabwe eventually finds its way onto the social media streets.
Zimbabweans have on various occasions gathered on social media, to celebrate, to mourn, to discuss burning topics ranging from politics, religion to just about anything one can think of, and above all it has become one huge market place where businesses can interact with a huge potential customer base in one place.
For financial services, it has humanised the industry and made it within reach of most people. Despite the challenges highlighted for financial services, social media marketing remains a huge game changer for financial service providers.
The interactive nature of social media marketing also makes it a huge learning platform for service providers as they get insights from their customers' experiences.
Related Topics