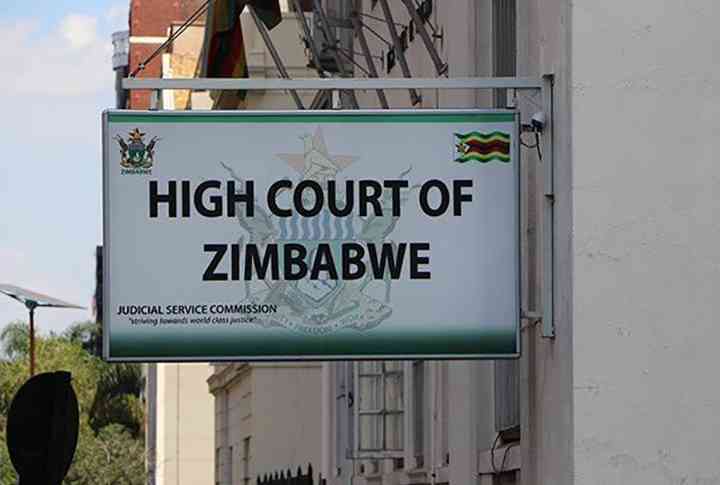 GWERU-based commercial farmer Frances Mary Bowers, whose farm was seized by the government, has approached the Supreme Court after the High Court refused to hear her case because it was "political."
High Court judge Justice Munamato Mutevedzi last month dismissed Bowers' case in which she was suing the Lands ministry.
In her Supreme Court application, Bowers said Justice Mutevedzi erred in failing to consider her grounds.
She now wants the matter to be handled by a different judge.
"The question of the constitutional validity of the acquisition of applicant's land having been raised by the application and that question being at law justifiable, the court erred in declining jurisdiction to relate to the matter. The court erred in not holding that the sufficiency of the grounds upon which its constitutional review jurisdiction can be invoked in the contemplation of sections 16A and 16B of the former Constitution a substantive issue," Bowers said.
The farmer also said the judge was wrong in concluding and doing so at the threshold of litigation, that agricultural land belonging to indigenous Zimbabweans can be acquired without compensation under the land reform programme.
"The court a quo erred in not coming to the conclusion that the potential availability of the remedy of compensation does not detract from the right of a subject of the State to seek more appropriate relief and that at any rate, section 295 of the Constitution of Zimbabwe, 2013 cannot be an answer to the validity of a process undertaken under the repealed Constitution," she further said.
She wants the appeal allowed with costs, and also the judgment by the High Court set aside.
Bowers wants the acquisition by the State of subdivisions J and K of her Mnyami Farm, Gweru declared invalid and set aside.
She also wants respondents and all those claiming occupation through them to be immediately evicted from the property.
The farmer, together with Bernadette Costas, who was acting in her capacity as the executor of the estate of Vernon Bower, cited Lands minister Anxious Masuka, together with seven other farmers namely Margie Siziba, Collins Shirichena, Nyasha Manyakara, Tendai Munedzi, Pearson Ndoro, Emmanuel Matizanadzo and Tariro Elford Moyo as the respondents.
In her application, Bowers said she and her husband purchased the farm soon after independence in 1981.
The government acquired the farm in 2005.
Lands ministry secretary John Bhasera challenged the application arguing that the acquisition of the farm could not be reversed by an application to a court of law as the title of the farm was vested in the State.
Bhasera said the High Court had no authority to determine the application citing the statutory instrument.
Related Topics