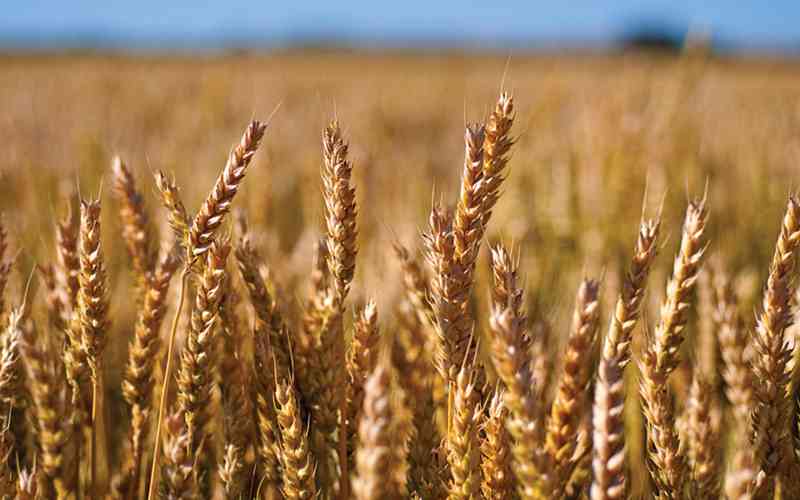 THE Agricultural and Rural Development Authority (Arda) during the past cropping season scaled up the land area put under wheat to 14 018 ha from 5 316ha as Zimbabwe cushions itself from the devastating impact of the ongoing Russia-Ukraine war that has disrupted global wheat supply.
This represents a 263% jump, which saw Arda contributing 20% of the staple crop's national output at a time most countries in the region are importing the commodity.
Russia and Ukraine, which have been at war since last year, have rattled global agriculture value chains and are the first and fifth largest wheat exporters, accounting for 20% and 10% of world exports, respectively. Arda chief executive officer Tinotenda Mhiko told the Independent this week that the state-run enterprise, which is implementing various strategies to revitalise its operations produced 60 000 metric tonnes of the commodity last season.
"Arda established a total of 14 018 ha of wheat across the country in 2022 against 5 316 ha established in 2021. An estimated 86% of this wheat was established under the communal irrigation schemes which fall under our rural development arm.
"Our aim is to ensure that the country is wheat self-sufficient especially under the current volatile geo-political environment that has destabilised agricultural commodity markets and supply chains," Mhiko said.
Cumulatively, Mhiko added, Arda sowed cereals, fibre and oilseed crops under 25 389 ha from which a projected yield target of 127 000 metric tonnes of grain is expected.
"Arda established 25 389 ha of cereals, fibre and oilseed crops at irrigation schemes, estates and joint venture arrangements with farmers. This is a 146% jump as compared to prior year and we are targeting a harvest of at least 127 000 metric tonnes of grain which is a 25% contribution to the National Strategic Grain Reserve requirements.
"Arda Seeds also scaled up seed multiplication of climate smart varieties this summer as we remodel our seed house as a vehicle for seed security. This is also in line with our new mandate of promoting climate smart varieties," Mhiko added.
Under a programme codenamed "V30 accelerator management model," he highlighted that the parastatal was embarking on a drive to boost optimum utilisation of irrigation schemes across the country.
This, among other objectives, would generate employment in rural areas, increase household incomes and trigger industrialisation in some of the country's marginalised areas.
"The V30 Accelerator model (short for Vision 2030) is basically an enhanced productivity model that focuses on imparting agri-business skills to scheme households to ensure the irrigation schemes are self-sustaining and are run viably and profitably.
"We are implementing this model across 450 irrigation schemes in the country. We successfully piloted the model at 42 irrigation schemes across eight provinces in 2021 and scaled up replication of the model in 2022. To date 342 irrigation schemes have been onboarded," Mhiko said.
At its prime, Arda, which once ran large productive farms across the country, growing a diversified range of crops including maize dramatically collapsed two decades ago when the then government of former president Robert Mugabe rolled out a chaotic land reform programme.
Related Topics