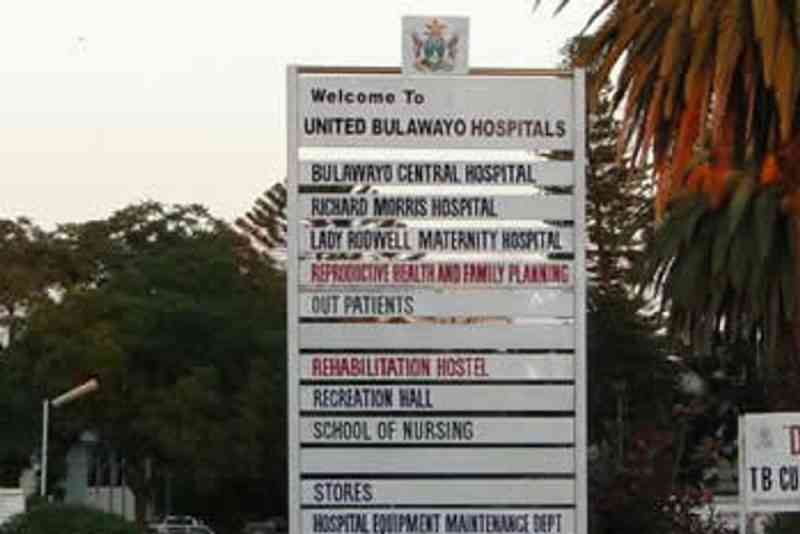 THE United Bulawayo Hospitals (UBH), one of Zimbabwe's biggest referral hospitals has reportedly run short of blood, oral painkillers and antibiotics.
Southern Eye understands that the hospital has for months been facing medical supplies challenges.
"The blood supplies at the hospital have dwindled, and it is now only being administered to private patients," a source told Southern Eye.
Patients are also complaining that the hospital is struggling to provide such basic drugs as painkillers and ceftriaxone, an antibiotic.
UBH acting chief executive officer, Narcisious Dzvanga, however, dismissed the claims as false.
"There is no such thing because UBH does not produce blood, but National Blood Services Zimbabwe (NBSZ) does. If NBSZ does not have blood, then the hospital falls short of blood as well. We also do not have any problems regarding drugs, they are available."
In August this year, NBSZ chief executive Lucy Marowa told NewsDay that the organisation was facing "a myriad of challenges" in terms of resources to collect blood.
"The problem is not about blood donors, it is about resources. We are running short of resources, that is a challenge on our side in terms of blood collection. Donors are there and they are willing to donate. As an organisation, we are constrained in terms of the resources that we need in order for us to collect the blood that we need. It is a myriad of challenges. It is not only financial problems, but logistics and access to foreign currency, among other things. The bottom line is we do not have blood bags and test kits at the moment. The issue of blood donations is a very emotional one. People will come out in their numbers to donate so that they can save lives and mobilise others to donate," she said then.
In July, UBH suspended surgery due to lack of anaesthetics and advised patients to buy their own drugs in order to undergo surgery.
Last week, Makokoba Member of Parliament James Sithole (CCC) demanded that Vice-President Constantino Chiwenga, who doubles up as Health minister, issues a ministerial statement over the decaying state of the country's public hospitals.
The MP claimed that some Bulawayo hospitals were turning away patients and that sick people were failing to access medicines at hospital dispensaries.
Follow us on Twitter @NewsDayZimbabwe
Related Topics