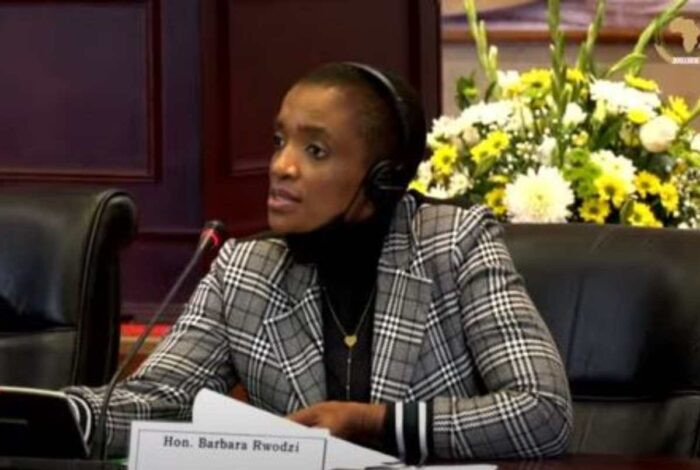 ENVIRONMENT and Tourism deputy minister Barbara Rwodzi says local tourism is experiencing growth after relaxation of COVID-19 restrictions.
Speaking last week at an event to mark the 2022 World Tourism Day at the Midlands State University in Gweru, Rwodzi said areas like Gokwe in the Midlands province had the potential to boost local tourism.
Gokwe is endowed with several tourist resort sites such as Gandavaroyi Falls, Chirisa Safari area inside Chizarira National Park, Manyoni Falls, Sengwa Gorge, Mafungautsi Forest, Defe Dopota ZCC shrine, and the infamous 1970s liberation wartime Sikombela Detention Camp where the late former President Robert Mugabe was detained.
"The Midlands province should be innovative in terms of marketing the region's rich tourist destinations," Rwodzi said.
"I had an opportunity to visit Gokwe during the Midlands tourism indaba and they informed me that a lot of tourism developments are taking place in the area, with new tourist facilities being constructed there. We really need to publicise these developments and change the face of Gokwe and other places in order to attract more tourists as this is the best way to promote domestic tourism, which sustained the industry during the COVID-19 pandemic," she said, noting that the country's tourism sector recorded a 115% rise in occupancy rates due to a boost in international arrivals.
"A growth trajectory has also been witnessed in Zimbabwe following the relaxation of COVID- 19 restrictions, and the vaccination drive by government, which crowned the country as a safe travel destination. During the first half of 2022, the tourism sector registered a 115% rise in tourist arrivals to 352 719 compared to the same period in 2021 when international arrivals received were 164 062. The tourist receipts also increased by 121% in 2022 to US$337,5 million compared to US$152,8 million in 2021. A 79% increase in new investments was also registered this year with a total of US$96,5 million recorded," she added.
Statistics from the Zimbabwe Tourism Authority show that tourist arrivals to Zimbabwe fell by 40% in 2021, to 375 799 from 630 369 in 2020, due to the impact of COVID-19.
Follow us on Twitter @NewsDayZimbabwe
Related Topics