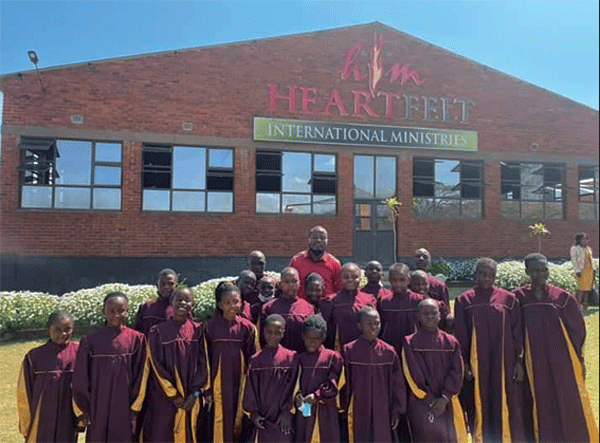 BY CHIEDZA MAZHANGARA GOSPEL musician Kedar Maeresera said he had found it important to nurture the talents of children in music as they are the nation's future stars.
As a way of promoting children's talents, Maeresera formed the Heartfelt Mutare Children's Choir which caters for children from the age of seven to 16.
In an interview with NewsDay Life & Style, Maeresera said he felt he had the duty to groom and mould the talent that children have just like any other grown-up musician.
"I learnt a lot of things very late in my life, things that I believe had I known about them earlier, probably I would have been somewhere else by now. So I feel that one can have a clearer direction as an artiste if they combine the natural gift with the knowledge acquired," he said.
The musician, who leads a children's choir, added that his wish was to see children get the opportunity he never had, pointing out that children grasp ideas faster than adults and if  exposed to the right environment they would grow to international stardom.
As a way of showcasing its talents, the choir released its debut single Tinosimudza Maoko a song sung in church but making few changes to the lyrics and tune, the intention being to promote creativity among the children.
"I really look forward to this song being a springboard to many gospel musicians. I intend to keep on grooming children as others grow older and graduate into doing their own music," he said.
Maeresera, however, lamented unavailability of resources as the major drawback limiting the choir to excel above expectation.
"On our recent project of the song Tinosimudza Maoko, the children were only singing, but the voice is not the only music gift. There is also playing of instruments and it is my wish to also teach these kids, but I do not have the instruments," Maeresera said.
Follow Chiedza on Twitter@ChiedzaMazhang1
Related Topics