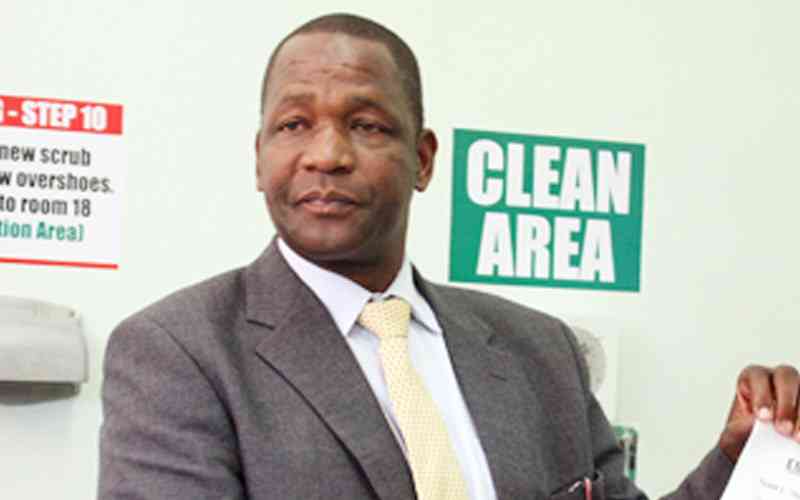 HARARE City Council's health services director Prosper Chonzi yesterday confirmed a cholera outbreak in the capital, and urged residents to help in keeping the disease under control.
"We now have 21 cases, seven confirmed cases and these are mainly coming from the western suburbs," Chonzi said.
"Budiriro has four confirmed cases, Glen View 3 has two, and one from Mt Pleasant Heights. What this means is that we should take this outbreak seriously because it has the potential to spread like a veld fire. We need to be on high alert."
This came as health experts warned that the cholera outbreak may end up developing into an uncontrollable epidemic if there is no decisive response to it.
The first cholera case was reported on February 12 this year in Chegutu, Mashonaland West province, but the waterborne disease has since spread to nine of the country's 10 provinces.
While no case has been detected in Matabeleland North, neighbouring Matabeleland South is emerging as a hotspot.
Speaking to NewsDay yesterday, Community Working Group on Health executive director Itai Rusike said the continued presence of cholera is a cause for concern.
"The people of Zimbabwe should be worried by the continued presence of cholera in the country given that the health system has been weakened by the lack of sustainable domestic health financing, hyperinflation and outflow of health workers," Rusike said.
He said the country is facing macroeconomic challenges including wide-ranging social political challenges which are negatively impacting on the provision of basic services by the local authorities.
He said of major concern is the provision of safe water, safe sanitation and hygienic waste disposal.
"Cholera remains a major public health problem as the disease continues to affect all the country's 10 provinces where access to clean and safe water and sanitation remain a serious challenge," he said.
"There is low community awareness of cholera, resulting in poor management of cholera in the community. We need to build the capacity of individuals, families and communities to prevent cholera by promoting appropriate behaviours for cholera prevention and control in individuals, families and communities."
Cholera mostly affects poor communities with low socio-economic status, with the most vulnerable being those residing in overcrowded areas with limited safe water and sanitation services.
Another health expert, Tinashe Mundawarara said government needs to quickly close the tap of new infections to avoid a catastrophe.
"For observers it now seems as if cholera is a neglected disease which continues to haunt our communities annually in Zimbabwe," Mundawarara said.
"We need to put our heads together and confront the disease once and for all. Surely in this 21st century we can't be seen to have cholera as an endemic disease in this country. Lives are being unnecessarily lost and it can't be business as usual. More needs to be done."
According to a Health ministry situational report, cases recorded in provinces have no epidemiological link to each other.
As of Monday, five new suspected cholera cases were recorded, but there were no casualties.
"The suspected cases were reported in Harare's Budiriro (3), Buhera district (1) and Mutare (1). As of today (Monday) Zimbabwe has recorded 598 suspected cholera cases, 127 confirmed cases, 562 recoveries, four confirmed deaths and 14 suspected deaths," the situation report read.
The 2008 outbreak was the deadliest, claiming 4 287 lives while affecting close to 100 000 people.
Related Topics