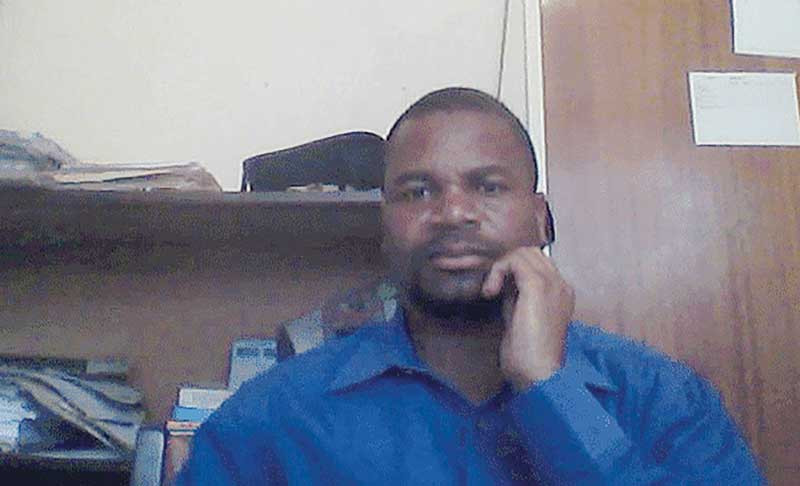 THE increase in deforestation, land degradation, loss and damage to flora and fauna around the world has a devastating effect on the environment, livelihoods and human capital.
Biodiversity and ecological losses are not just threatened, but are a living reality. They are neither a fairy tale nor fiction.
These become detrimental to nature-based solutions-envisaged, cost effective solutions that provide benefits to the environment, communities and economies.
Therefore, the role of communication is critical in widening and deepening public engagements, reducing knowledge and information gaps to build resilience.
Through sustainable communication networks and practices, it is significant that target audiences are able to navigate through terms such as carbon markets, climate finance, green finance, carbon stocks or sinks, carbon storage, reducing emissions from deforestation and degradation, among others.
Communication is not there to weaken or neutralise climate science information, but to regulate information flows, building verbal bridges, reduce uncertainties and increase understanding.
In short, climate science needs to be communicated and understood in order to resonate with a broad network of stakeholders and laypersons alike.
It is against this background that while human participation and interventions are key, stakeholders need to understand what they are participating in, why they are doing so and how they would contribute to desired outcomes.
Having sufficient knowledge of these requires target audiences to orient themselves with a wide range of sustainable communication strategies designed to make climate science information reachable, user-friendly rather than potentially scaring.
The majority of participants in the climate discourse need climate science communication for their daily climate interventions and routines, designed to mend and heal their broken ecological environment and improve their relationship with nature.
Communities are staring at daily issues of loss and damage to their livelihood options, infrastructure development and loss of property and lives.
Every day they read about climate finance and compensation, but they can hardly situate these dividends at the centre of their lives because these critical issues have never been communicated well in the first place.
The type of communication required is that which lays the foundation, avenues and gateway to unpack environmental, social and economic challenges.
Communication explores people's responses to climate change impacts in order to provide a set of insights that can improve their campaigns and interventions for resilient building.
The critical climate-building blocks of climate finance need to be understood in holistic ways and how it strengthens environmental sustainability.
Knowledge and information is power, that is what people want because the majority, instead of being equal participants and stakeholders, are still wallowing in climate illiteracy and ignorance.
Through communication, communities should participate effectively in building resilient dialogues among themselves.
They need to communicate climate change through poetry, drama, songs, music, dances, storytelling, environmental games, photographs, their own local languages, through social media, green faith, traditional ceremonies, among others.
These dialogic co-benefits are important in increasing adoption of good practices so that stakeholders are sufficiently informed and strategically placed.
Rural communities and those who live in marginal areas and environments, who are always at the frontline of natural disasters, such as floods, droughts and cyclones, need to know why they should reduce their dependency on forest resources which have become central to their livelihood.
These mentioned communities can be removed from the forests, but nobody can take out the forest from their minds.
Therefore, effective communication which speaks to these people's communal values is required for sustainable living to take place.
The use of climate visuals is instrumental in converting complex climate information into simple and engaging messages necessary for building community networks and resilience.
In this regard, communication is harnessed for empowering the most vulnerable people, leaving them the most protected and secure.
However, if used wrongly, communication can alienate and ostracise these important stakeholders.
How forests and sustainable land use practices fight climate change does not require complex scientific lectures and dosages of climate rituals, but just social psychology resonating with their daily routines and transactions.
Social psychology can be viewed as how and why people's perceptions and actions can be influenced by environmental factors such as social interactions in which communication is key and transformative.
In this regard, language and cultural practices of the target audiences should be foregrounded most as they leave no one behind.
One other important aspect of communication is that it is forecasting, therefore, it is advisable to build communication strategies and networks before the climate impacts unfold.
This would give stakeholders time to prepare and focus their collective attention and resources on the unfolding climate impacts.
Where companies and organisations are involved, information disclosure on their unsustainable corporate practices, hidden in the background while at the same time excluded from the corporate sustainability reports, require them to walk the talk and fool no one.
It is, therefore, the role of communication strategists to unmask these grey areas and improve on clarity.
The objective of communicating the restoration of the planet's landscapes is essential in combating climate change. The problem would arise when communication is used to disseminate wrong information.
There is always a problem between tree planting and tree growing.
While tree planting is short term, ceremonial and the most abused community practice, which has never been communicated well, tree growing is sustainable and long term.
That is why African forest regeneration practices never succeed, the six million trees we always read about have never succeeded anywhere because they are occasional, ceremonial and for political grandstanding.
Tree growing is a result of intrinsic values.
Celebrating wrong communication at the wrong time will always backfire.
Sustainable communication practices and pathways are those that always foreground the sensitive needs of the people according to their underlying and structural needs.
Communication should always strive for efficacy.
Peter Makwanya is a climate change communicator. He writes in his personal capacity and can be contacted on: [email protected].
Related Topics