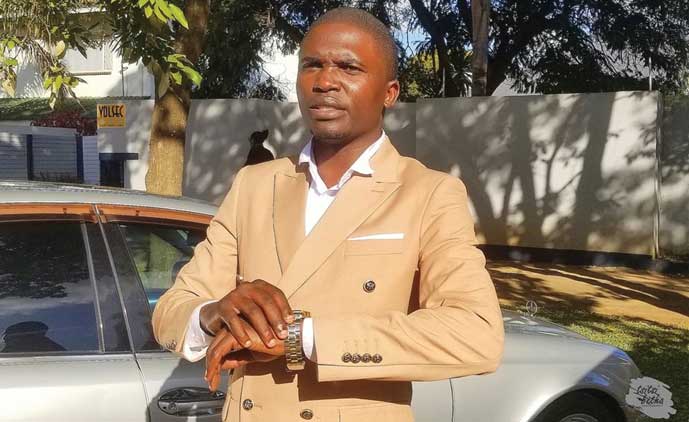 BY STYLE REPORTER THE sungura season is upon the local showbiz industry and the euphoria seems to have gripped car hire company Five Star Car Rental which has roped in musicians as its brand ambassadors.
In the past two months, the music scene has witnessed the release of new projects by sungura musicians, who have been forced into hibernation because of the Covid-19 pandemic.
First it was Alick Macheso who released his 12th album Tinosvitswa Nashe at a highly subscribed show at the Aquatic Complex in Chitungwiza in June before Mark Ngwazi dropped Nharo Nezvine Nharo, a few weeks later.
Simon Mutambi and DT Bio Mutimba also joined the band wagon and released their new offerings this month.
Romeo Gasa, Liversay Matamba and Franco Silomo are making final touches to their new projects, which has created excitement among sungura music lovers.
It is against this background that Five Star Car Rental has joined the jubilation and engaged sungura stars Ngwazi and Gasa as part of the ambitious company's marketing strategy.
"So far the company has engaged musicians Mark Ngwazi and initiated a challenge dubbed Nyaradzo Yababa, which is one of Ngwazi's hit tracks off his album Nharo Nezvine Nharo," said Tawanda Marwizi, the car hire's CEO.
"The challenge has since caused mayhem on social media."
Marwizi said apart from Ngwazi, the company is working with Gasa who is putting final touches to his forthcoming album.
He also said Five Star Car Rental also engaged actor Takura Kachambwa, who is popularly known as Tunga, among their ambassadors.
"Our artistes are our ambassadors and we are going to work with a number of them," Marwizi said.
"Part of our marketing strategy is to work with a number of local artists."
Marwizi was happy with the strides Five Star Car Rental is making on the local market.
"Trust me; Five Star Car Rental is going to be the most trusted car rental in the country and across borders," he said.
Gasa paid tribute to the car hire company saying their stance to partner with local artists was the way to go.
"This is a good move by this car rental company," he said.
"As musicians if we get support from the corporate then we are good to go."
Kachambwa said he was happy to be recognised by the car rental company.
"This is a good move by the company and we are grateful," he said.
"I am happy that this is a great move by the company."
A representative of Mark Ngwazi's marketing team, Norman Theodore said they were grateful to partner Five Star Car Rental.
"With the #Nyaradzoyababachallenge, we found ourselves following what our fans had started on their own," Theodore said.
"It became an amplification and continuation of a challenge that was sparked by our South African fans in early 2021.
"Our analysis shows that these international fans are mainly from the Limpopo and Mpumalanga provinces.
"As you may be aware, Njanja Express ichurch yepanze, our international fans went into this challenge more than a year before the official release of Nharo Nezvinenharo. It's there on Tik Tok."
Related Topics