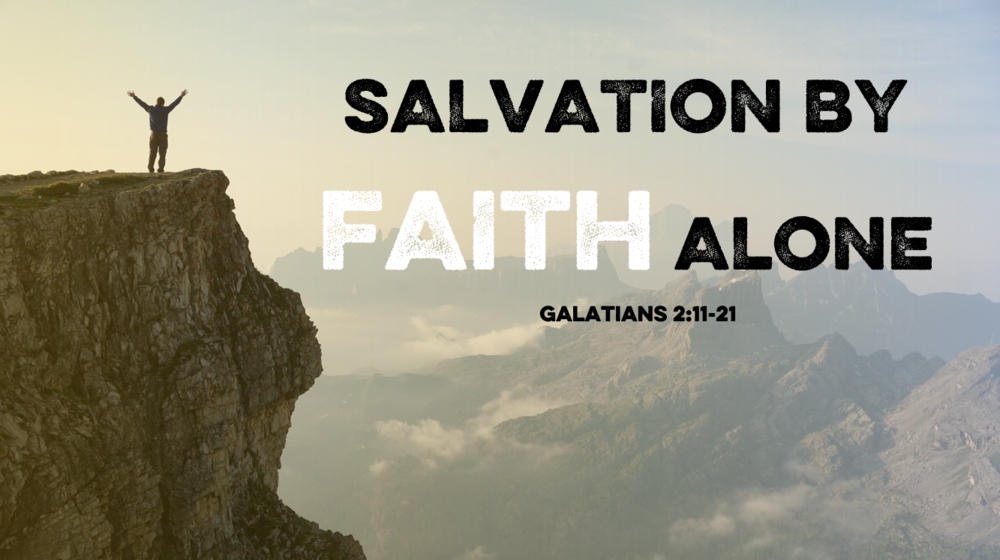 BY PROSPER TINGINI Dr Martin Luther King Jr. preached; "All who call on God in true faith, earnestly from the heart, will be heard, and will receive what they have asked and desired."
We all find ourselves in some tricky and unpleasant situations, be it in terms of health, finances, family, depression, fear, addiction and many more. If all efforts to correct the situation seem to fail, never give up. From the beginning, trust in the Lord our God and in Jesus Christ our Lord for us Christians. There are some verses in our scriptures that can help us through faith to connect with our Lord for solutions to some of our problems even when there seems to be a dead end. Trust and place all your afflictions with the Almighty God. However, there are times when predetermined destinies have to prevail.
For guidance, use Proverbs 3:5-6 which reads: Trust in the Lord with all thy heart; and lean not unto thy own understanding. In all thy ways acknowledge  him, and he shall direct thy paths.
For family, go to Isaiah 44:3 which says, "For I will pour water upon him that is thirsty, and floods upon the dry ground: I will pour my spirit upon thy seed, and my blessing upon thine offspring."
For depression, Isaiah 41:10 also reads: Fear thou not; for I am with thee: be not dismayed; for I am thy God: I will strengthen thee; Yea, I will help thee; yea, I will upheld thee with the right hand of my righteousness.
For addiction, go to John 8:36 which read: "If the Son therefore shall make you free, you shall be free indeed."
For fear, you can also use Psalms 23:4 for courage. It says, "Yea, though I walk through the valley of the shadow of death, I will fear no evil: for thou art with me; thy rod and thy staff they comfort me".
For finances, Matthew 6:31-33 reads, "Therefore take no thought, saying, what shall we eat? Or what shall we drink? Or where with all shall we be clothed? (For after all these things do the Gentiles seek) for your Heavenly Father knows that you have need of all these things. But seek you first the Kingdom of God, and His righteousness; and all these things shall be added unto you."
For forgiveness, rely also on Ephesians 4:32, which advises: And you be kind to one another, even as God for Christ's sake has forgiven you.
For persecution and health, use Isaiah 53:3-5 in Jesus Christ's example to pray: He is despised and rejected of men; a man of sorrows, and acquainted with grief: and we as it were our faces from him; he was despised, and use esteemed him not. Surely he has borne our griefs and carried our sorrows: yet we did esteem him stricken, smitten of God, and afflicted. But he was wounded for our transgressions, he was buried for our iniquities: the chastisement of our peace was upon him; and with his stripes we are healed.
To call upon the Holy Spirit, Acts 2:17-18 says, "And it shall come to pass in the last days, says God, that I will pour out my spirit on all flesh, and your sons and your daughters shall prophesy, and your young men shall see visions, and your old men shall dream dreams, even on my male servants and female servants in those days I will pour out my spirit, and they shall prophesy."
For the strength to do God's will, refer to 2 Corinthians 4:16-18 which reads: So we do not lose heart. Though our outer self is wasting away, our inner self is being renewed day by day. For this light momentary affliction is preparing for us an eternal weight of glory beyond all comparison, as we look not to the things that are seen but to the things that are unseen. For the things that are seen are temporal, but the things which are not seen are eternal.
For salvation, Romans 6:23 says; "The wages of sin is death, but the gift of God is eternal life through Jesus Christ our Lord".
For the preachers, open Luke 4:17-18 which reads: And there was delivered unto him the book of the prophet Isaiah. And when he had opened the book, he found the place where it was written, "The spirit of the Lord is upon me, because he has anointed me to preach good news to the poor. He has sent me to proclaim liberty to those who are oppressed, to proclaim the year of the Lord's favour."
There are many other verses in our scriptures that can assist us to connect with God in times of need or anguish. God's ways of answering may not be according to our way of thinking but whatever plan He has for you, it will set His answer in motion, in one way or other.
For ministers of religion, when we make ourselves available to be used by God, He will orchestrate divine appointments that are not only a blessing to the person we minister to, but they also encourage us in our walk with Christ. Nothing is as thrilling as walking with Jesus and knowing he is also working on our behalf as we join Him in His work. On that journey, take note that there may be obstacles along the way, which may need to be overcome. Remember that of the twelve warriors of Christ, the twelve apostles, all of them were persecuted and eleven of them were killed working for the Lord, save for John who died in prison.
Prosper Tingini is the Scribe of the Children of God Missionary Assembly – God's messengers. Contact details: Mobile and whatsapp: 0771 260 195. Email address:

[email protected]
Related Topics