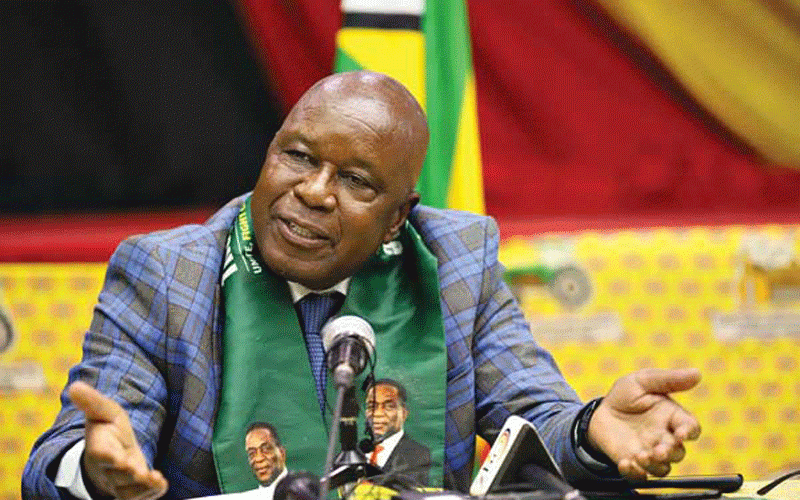 AS Zimbabwe faces five years of political and economic uncertainty after yet another polarising election, one truth stands out: democracy continues to suffer.
Zanu PF bigwigs have been boasting that they fought for independence but they must not forget the reasons for the war: equality, peace and freedom.
These values still remain even today.
People want freedom and democracy without necessarily fighting with anyone but through legal means as espoused in a constitutional democracy.
Zanu PF spokesperson Chris Mutsvangwa has been issuing inflammatory statements about how the nationalists fought for democracy.
President Emmerson Mnangagwa had this to say about democracy in the run up to the elections: "No one should assume any role to teach us democracy, we fought for it. We acquired it ourselves. It's us who have the right to talk about democracy because we fought for it; we have the right to talk about independence because we fought for it, and about sovereignty because we fought for it."
Their take on what democracy and freedom means today stands in sharp contrast to the views held by Zimbabwe's yesteryear leaders. Let us compare.
"What Zimbabwe fought for was peace, progress, love, respect, justice, equality, not the opposite. And one of the worst evils we see today is corruption. The country bleeds today because of corruption."
These were the words of Joshua Nkomo, the late former vice president at the funeral of Zipra commander, Lookout Masuku in Bulawayo on April 12, 1986.
The late former minister Edson Zvobgo said:"We do not want to create a socio-legal order in the country in which people are petrified, in which people go to bed having barricaded their doors and their windows because someone belonging to the special branch of the police will break into their houses….
"This is what we have been fighting against…This is why we are in this revolution for as long as it is necessary, to abolish this system."
Josiah Magama Tongogara, the late former Zimbabwe African National Liberation Army commander, said: "What some of us are fighting for is to see that this oppressive system is crushed. I don't even care whether I will be part of the top echelon in the ruling, I'm not worried but I'm dying to see a change in the system, that's all, that's all.
"I would like to see the young people enjoying together, black, white, enjoying together. In a new Zimbabwe, that's all."
The late former President Robert Mugabe on April 17 1980 said:"Democracy is and should remain disciplined rule requiring compliance with the law and social rules".
Somewhere along the way, those who have taken over the leadership of the country have forgotten the ideals that they claim to have fought for.
Hence, we remind them today to uphold democracy and respect of human rights.
Related Topics