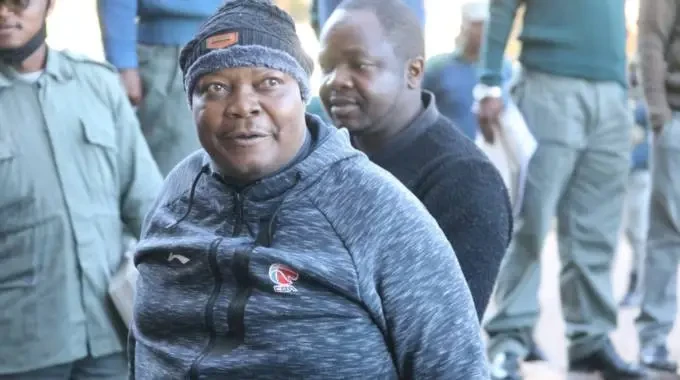 THIS week our owner will give a state of the nation address. Not the usual one, which we call SONA, but a special one since he will take a few hours from his well-deserved annual leave to address us. This address will look at his achievement in the just-ended year. And, there are many achievements, if you ask Muckraker.
One of the greatest achievements is that he has managed to have a quarrelsome member of the opposition locked up for making too much noise. It's more than 200 days now since Job Sikhala, who is said to be the deputy national chairperson of some "unlaunched" political party, has been locked up.
Many ignoramuses do not see how this was such a masterstroke by ZimOne. There is less noise in the country and the so-called main opposition party is already breaking apart before it is launched because they are poisoning each other as they fight for power.
This Sikhala guy, you see, has done us a good service. You see, no one dares to go onto the streets to shout regime-change slogans. To hell with whatever the world has to say about democratic space.
Emptiest warehouse
Our all-weather friends, the Chinese, managed to help us erect a pharmaceutical warehouse which will go a long way in helping the country warehouse its medicines.
But as we may all know, the big facility is a masterpiece and should go down in the Guinness Book of World Records as the emptiest warehouse in the world. But not to worry, the drugs will eventually come and the facility will fill up quickly enough after we are done with giving our MPs their windfalls of US$40 000 each.
You know just how poor those boys and girls are! The ministers and their deputies were given up to half-a-million good US dollars each.
Our detractors want to say drugs should have been given top priority because hospitals have no panadol and paracetamol. They are not aware of the political capital that was derived from the handouts. As for the nurses, they are silent now and fewer and fewer are leaving the country. Why do you think Nurses4ED was formed?
Dougie in the house
While still on our great friends, the Chinese; look at what they did for us in Mount Hampden. Surely, that parliament building is the envy of everybody, including our Western detractors. This year we would like to fill it up only with people belonging to our party. That way our democracy will be strengthened.
We have already made strides in trying to get rid of all opposition, except Dougie, of course. That one is part of the amadoda sibili (men among men) regiment.
Our lithium
This past year we also managed to discover a very important mineral. Lithium is the game changer, that's why we directed that it not be exported raw.
Even ZimOne's relatives have been stopped from exporting it; ask that reprobate namesake of HE's caught with trucks full of the mineral disguised as manganese.
It seems the mineral is all over the place; ask HE's niece, Henrietta Rushwaya, who was the first high-ranking official to land at Sandawana in Mberengwa. Ask her just how much is to be made from the mineral. She can pick up the scent of money from over the mountains and yonder.
Because of the discovery every citizen of our dear country will soon be driving an electric vehicle and have solar power installed at their houses.
Surely this week's address is one not to miss. There are so many things to share. Pamberi neZanu PF!
Weather matters
It has been said that weather reports make horoscopes respectable. This is not true in our country. You know Zimbabwe has the best Met Office in the world.
This week the Meteorological Services Department (MSD) issued a weather advisory in which they predicted heavy rains. About two weeks earlier, a similar advisory had been made by the same MSD saying that the Intercontinental Convergence Zone had formed over Zambia and was moving downwards into Zimbabwe bringing heavy rains that could cause flooding and landslides.
They even advised that the heavy rains could rip roofs from houses. I think they were misled by that rascal Joseph Kalimbwe. But that's not to say the Met Office shouldn't be trusted.
To show you just how seriously our dear government takes these weather forecasts, the Department of Civil Protection has advised citizens to be on high alert of "forecasted torrential rains from Friday 6 through to Sunday 8 January 2023".
We can only hope they are not once again listening to that villager from Sesheke. Their forecast is more accurate this time.
They say heavy rains in excess of 65mm would fall in 24 hours over Mashonaland, Manicaland, Midlands and Masvingo provinces. You see the accuracy of the forecasts? It's a lie that the MSD is woefully ill-equipped to perform its duties. The MSD has the most modern equipment and the personnel are highly qualified, hence you see countries around the world trying to poach them.
Our people should remain vigilant because, in most cases, when heavy rains fall people are caught up in flash flooding, or are drowned as they attempt to cross flooded rivers.
Bad visibility affects motorists causing accidents. So it is very important to take these forecasts seriously even when sometimes it is better and safer to just look through the window at the sky and draw your own conclusions.
Related Topics