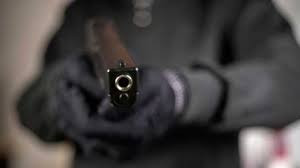 This week, the people at the Zimbabwe Electoral Commission (Zec) received shocking news when the ruining Zanu PF party announced that it does not need their help to win elections.
Tafadzwa Mugwadi, the party's designated loudspeaker, shocked an audience when he declared:
"Our electoral fortunes as the ruling party depend on what we do as an organisation. For Zanu PF, it doesn't matter who is in the vehicle or who is not there, or what Zec has done or not done. Our focus as a major player in these elections is to engage the people of Zimbabwe with the aim of taking this country forward in developmental terms."
News that Zanu PF needs no help to win must have come as a huge surprise to one Dexter Nduna, who is into his final year as an illegal Member of Parliament simply because a Zec officer had a slip of the tongue while announcing results in Chegutu West.
Engagement
Last weekend, there was more evidence of what Mugwadi meant when he said his party's winning strategy is to "engage the people of Zimbabwe".
Sensing defeat in upcoming by-elections, the party has "engaged" voters in a series of patriotic violence. In Matobo, youths drove from as far as Mashonaland to re-educate the people and make them understand that poverty is good for them. One woman minding her own business was attacked for simply wearing a yellow dress.
In Insiza, a group of party stalwarts decided they would forcefully attend an opposition campaign meeting and "engage" locals by beating them up, smashing and pouring sand into vehicle engines. An MP, Jasmine Toffa, was attacked.
Who needs to sell ideas to voters when there are tried and tested methods of winning elections?
'Toothless' police
After recent violence, police announced that it had received reports from both Zanu PF and the Citizens Coalition for Change.
"Reports of assault have been received from both Zanu PF and Citizens Coalition for Change members," the police said.
We can only imagine that one party went to complain about being attacked, while the other went to complain that their victims were not running fast enough.
The police went on: "Investigations are now in progress with a view of accounting for all suspects involved in violence."
We wait for them to account for one Abton Mashayanyika, who shocked nobody by publicly calling for Nelson Chamisa to be killed. When asked about it, he retorted to a journalist: "When are the police going to come? I am not afraid of them."
Who, surely, would be afraid of a police force that doesn't even take itself seriously?
Patriotic violence
Still on matters to do with violence, it has been reported that anyone who is violent or dishonest may not be allowed to stand in elections.
According to a report in the Sunday Mail, "individuals convicted of offences related to public violence, breach of trust and dishonesty at least a year before the sitting of the nomination court will be ineligible to contest for elections". This is according to proposed amendments to be made to the country's Electoral Act.
Of course, this means that all those people in our jails accused of violence may not be allowed to stand in next year's elections. We cannot have people who go around recording videos threatening violence contesting for elections. But those who actually perpetrate violence, we can allow.
Those ones are allowed to contest because their violence is patriotic. As for disallowing "dishonest" people from running for elections, we now run the risk of going into the election with no politicians at all.
'ArmedRobbers4ED'
There was jubilation in the capital this week as impoverished teachers from around the country gathered to celebrate imaginary economic development.
Teachers4ED, a new organisation bringing teachers together to celebrate the decimation of the education system, came together in Harare. Who wouldn't want a school trip in the middle of exam season?
"Through your Teachers for Economic Development local structures, authority is hereby granted that you release those who have been selected to attend the launch for Teachers for Economic Development," a memo from the Primary and Secondary Education Ministry secretary Tumisang Thabela said.
Recently, we had Nurses4ED launching their organisations, joining a long list of such "4ED" groups. No doubt we will soon have a similar association of one of the most economically active groups in the country, ArmedRobbers4Ed.
The charge sheet
This week, a tribunal was appointed to nail John Makamure, a member of the Zimbabwe Not-so-Anti-Corruption Commission. He is accused of working against the commission, whose job, judging by its performance so far, is to make sure nobody is arrested for stealing.
His charge sheet shows that someone was put under pressure to scrape the bottom of the barrel all night long to come up with something. They say Makamure failed to disclose his interest as the founder and trustee of the Southern African Parliamentary Support Trust whose objectives are allegedly inconsistent with the functions of Zacc and government.
A shocking discovery, three whole years after his appointment.
But it was the accusation that he paid some chap called "Lee Sung" to fund a political campaign in Gokwe that brought laughter around the land. Makamure should have never cheered on the arrest of our favourite Gokwe-Nembudziya son. Now he is paying the price. When will people realise that corruption is not a crime in this country? The crime is to report it.
Unpatriotic scribes
On Monday, some journalists from Alpha Media Holdings and the Daily News were kicked out of State House because someone's ego was bruised.
There were no reasons given, but we can be sure that it has something to do with the fact that unpatriotic journalists are not welcome at our events. One of them even recently dared to take a picture of a rusty doorknob when they visited State House. Why they would do this instead of showing the nice green grass, and the glorious new gate, is hard to understand.
Of course, some are pointing out that the Minister of Information, Monica Mutsvangwa, came out only recently to state that journalists can report freely.
"The Second Republic has put in measures that guarantee the full enjoyment of the right to freedom of expression and freedom of the media as well as the right of access to information."
They just have to exercise those rights in a way that hides the truth.
Related Topics