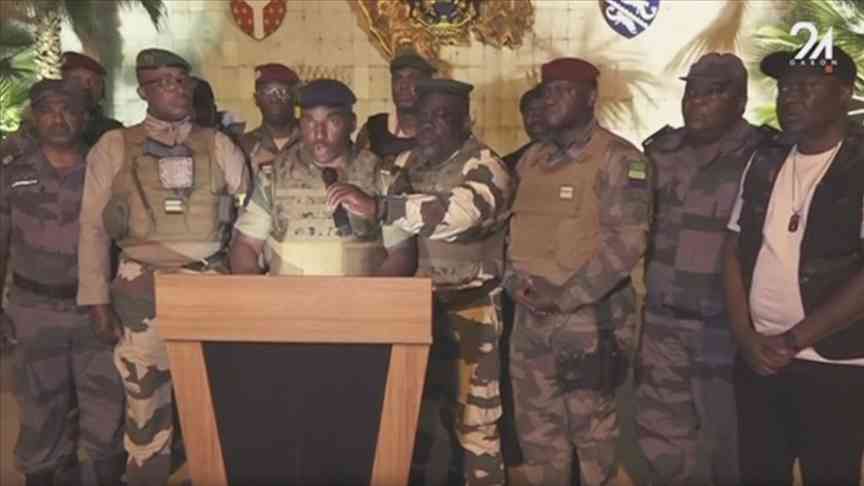 SINCE 2020, Africa, central and west Africa in particular, has witnessed eight coups, underlining the complexity of democratic governance on the continent and why legitimacy seems far more relevant than elections.
Coups in Mali, Guinea, Burkina Faso, Chad and Niger have underlined the region's instability amid threats from insurgents and weak democratic institutions.
Countries under the Economic Community of West African States (Ecowas) bloc were still grappling with how best to deal with the coup in Niger when soldiers in Gabon announced that they had kicked out long-time ruler, Ali Bongo Ondimba from power after disputed polls in the oil-rich African country.
The coup came hours after Bongo, 64, had been declared winner of an election which critics and the opposition said was a sham. The election could have given him a third term.
The Bongo family has been in power in Gabon for 56 years with Ali's father, Omar having ruled the country for almost 42 years, from 1967 until his death in 2009.
Gabon formally abolished the one-party state in 1990, and the presidential election on August 26, 2023 was their sixth but like before, the pollwas contentious.
According to critics, some of the issues that dogged the poll included constitutional, legal and electoral changes ahead of the elections which severely undermined the integrity of the vote.
The changes, they said appeared to have been designed to give the incumbent the advantage.
Countries in west Africa and the Sahel are seemingly struggling with democratic governance and insurgent threats and the situation is unlikely to change overnight.
In 2021, United Nations secretary-general Antonio Guterres decried what he called "an epidemic of coup d'états" on the continent, and that was before the latest insurrections.
While the southern African region has largely seen elections come and go, few of them have met regional and international norms.
The region has only experienced one coup in recent times, in November 2017 when military chiefs kicked out long-time Zimbabwe ruler, the late Robert Mugabe and replaced him with his one-time deputy, Emmerson Mnangagwa.
Mnangagwa's re-election three weeks ago was marred by accusations of poll theft.
Interestingly, the issues that dogged the Gabonese poll are similar to the allegations that were made for flawed elections in Zimbabwe.
Nevers Mumba, who headed the Southern African Development Community's election observer mission said some aspects of the election failed to meet the provisions of Zimbabwe's own laws or regional guidelines.
Failure to timeously distribute ballot papers to cities, including in the capital Harare, exposed a mixture of ineptitude, wilful incompetence and chaos on the part of electoral authorities.
Interestingly, Zambia's President Hakainde Hichilema recently alleged that there were coup plotters planning to undermine the country's democratic rule and stability.
Hichilema's statement, made at a rally in Lusaka, was, apparently, not off the cuff given that Zambia has no history of coups or military interference in political processes. The last coup attempt in the country was in 1997 against Fredrick Chiluba and before that, in 1990 against Kenneth Kaunda.
He later expanded on Facebook saying: "To colleagues that think we are timid by being kind and that they can break the laws and entertain thoughts of illegal takeover of government including undemocratic coup d'état, our only word is that: "We are coming for you and we will not allow you to make Zambians start running around as is the case in some places."
In many African countries, it seems, democracy is now defined by whoever holds the reins of power, but the consequences are sham elections and coups.
Related Topics