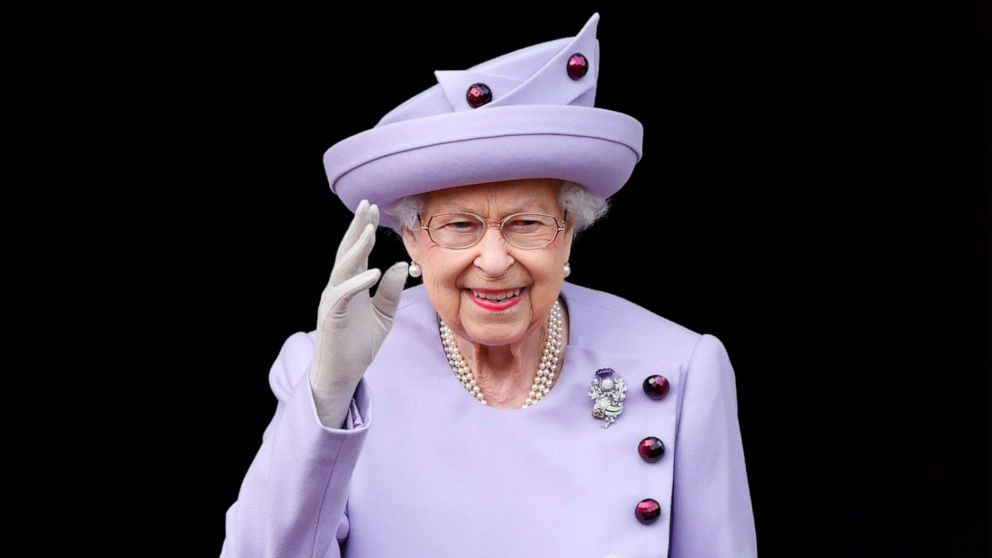 QUEEN Elizabeth II's death has touched different people differently considering Britain's colonial legacy of plunder and the monarch's indifference to those atrocities.
However, in Zimbabwe the most topical issue was who has been invited to the funeral? Zimbabweans on Thursday woke up to a fake letter from Buckingham Palace blocking President Emmerson Mnangagwa from attending the funeral to be held on Monday at Westminster Abbey, London.
"His Majesty the King Charles III has asked me to inform you that President Mnangagwa's request cannot be granted as it would go against the restrictions including those of travel that the United Kingdom has in place with regards to many of the Zimbabwean Government leadership and those connected to them. There is also concern at the confirmed reports of non adherence to respecting human rights occurring in Zimbabwe," the fake letter read.
The letter quickly went viral on social media platforms, with many Zimbabweans excitedly sharing the news. Why would the people be this vile to their President? The answer is simple, Mr President has been globetrotting in hired private jets to all and any meeting spending millions of foreign currency annually, yet social services such as health, education and public transport are in comatose.
It can also be further argued that the denial was a slap in the face of the man whose agenda has been re-engagement with foreign nations that the previous Zanu PF governments had soiled.
The British embassy, however, immediately repudiated the letter and called it fake in a tweet. Using their handle @UKinZimbabwe, they posted: "President Mnangagwa has been invited to attend the funeral of Her Majesty Queen Elizabeth II at Westminster Abbey on Monday. The letter below is fake."
It is understandable the UK wants to be diplomatic considering the frosty relationship between Zimbabwe and Britain during colonialism from 1890 to 1980.
Zimbabwe soon after independence in 1980 joined the Commonwealth for a record 23 years before former President Robert Mugabe unilaterally withdrew the country from the club.
Mugabe withdrew Zimbabwe after the Commonwealth election observer mission had given an adverse report to the 2002 presidential election.
It is also remarkable that the queen came to Zimbabwe twice on official visits. Her first visit was in 1947 when she came with her mother for a holiday and there are iconic pictures of her walking barefoot at Matopos when they visited the grave of imperialist Cecil John Rhodes.
Her second and last visit was in 1991 when Zimbabwe hosted the Commonwealth Heads of Government Meeting (Chogm) in Harare. Zimbabwe was high up, Mugabe was at the top table next to the queen. Zimbabwe was a darling of the Commonwealth.
The friendly relations turned sour once Zimbabwe embarked on a compulsory land acquisition programme, mainly targeting white -owned commercial farms.
Zimbabwe is still seeking compensation from the British and it seems it will never come. Yet, shockingly Mnangagwa wants to kiss and forget with the monarchy. He is fixated with the legacy of having courted back the British and Americans to the table.
One Twitter personality, Kudzai Mutisi, was not amused by the fuss of trying to attend the queen's funeral. He argued African leaders should respect themselves and reassess their relations with the West.
Mutisi, using his handle @KMutisi, posted: "Yes, the letter is fake ... But there is no need for African Presidents to be flying to the UK to bury their Queen. They never come to bury African heroes ... African leaders need to stop grovelling for Western attention."
It has become very clear that many African leaders want to be close to Western political players than deliver to their people. They compete to be called the reasonable African, the African who is more concerned with the present and future than looking at past atrocities or the injustices of colonialism.
We have many political leaders and noveau riche who mimic the erstwhile colonisers just like Frantz Fanon warned in his book the Wretched of the Earth.
There are many leaders who are contend to be middlemen for multinational companies instead of owning the means of production.
There are many current leaders who speak in hushed tones when discussing Fanon, Thomas Sankara or Muamar Gadaffi for fear of upsetting Western leaders.
The new crop of leaders who have zero understanding of the world financial architecture and that it needs to be dismantled if Africa is to develop. Why is the gold bullion market in London when Britain is nowhere near the top producer of gold? Why is the diamond market in Brussels when Belgium has no diamond mines?
Why should they fix the price for commodities? Or worse still, why do Francophone African countries still have their foreign currency reserves in Paris?
These are hard questions that should be discussed by African leaders and citizens of Africa. One cannot question this if they don't understand the history of colonialism, plunder and subjugation by the West. These things are documented. Walter Rodney wrote about it in How Europe Underdeveloped Africa. The colonisers were only concerned about building roads and railways to the sea to transport looted commodities back to their home countries.
Andre Gunder Frank also wrote about it in his works on development. The metropoles always connected with the satellites. For Africa, one will notice there are no direct flights to the continent but lots of direct flights to capitals of the colonialists.
Probably, the death of Queen Elizabeth II should give us an opportunity to learn and critique the excesses of the crown, if there are reparations due to Africa for colonialism and how the relationship with the West should be reframed as a free people.
It's good that Mnangagwa is no longer going and sending in Foreign Affairs minister Frederick Shava in his place. However, we should not forget he did not go because he thought any less of it, but his schedule clashed with the bright lights of New York. African leaders should, for once, have serious talk about colonialism and development.
Related Topics