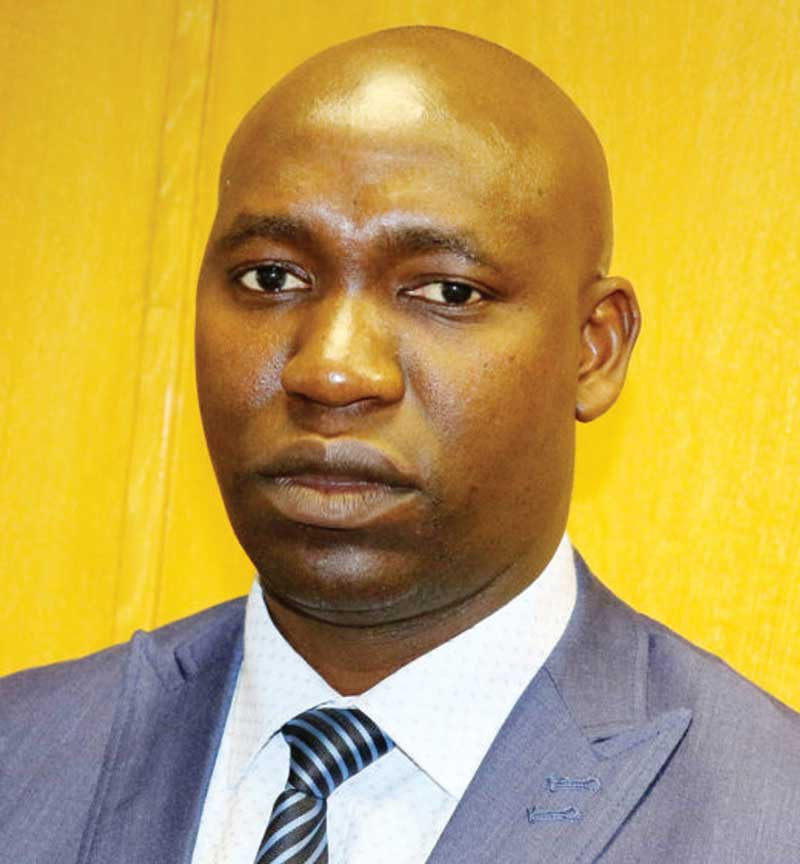 DEAR President Emmerson Mnangagwa
Your Excellency, I write to you on a matter of grave concern, that of our football.
When the Sports and Recreation Commission suspended the Zimbabwe Football Association board led by Felton Kamambo, it claimed to be acting in good faith in order to clean up local football. The SRC, chaired by Gerald Mlotshwa took the decision, despite being fully aware of the ramifications of its actions.
The sports regulator also knew the decision would not pass any test, legal, moral or CAF and Fifa regulations.
Your Excellency, the impact has been very clear: Zimbabwe is basically marooned from the global football family, unable to take part in any international competition, its teams and players deprived of the right to showcase their talents to the global market.
One hoped that sense would prevail and the SRC would see the folly of its actions. But no, the organisation continues to bury its head in the sand, blind to the reality its selfish actions have brought on local football.
The so-called mandate to 'fix' our football is a fallacy.
Finally, the biggest victims, outside of fans starved of seeing their heroes challenging for international honours, the footballers themselves, are speaking out.
They want the SRC and Zifa to resolve their differences so the country could be readmitted back into the global football family.
Your Excellency, let us be clear about where the fault lies and who must take action to remedy the situation. It is the SRC and its chairman, Mlotshwa who continue to hide behind the finger of 'reforms,' that he knows are basically illegal. The legitimate Zifa board led by Kamambo simply needs to be left alone to run the affairs of local football until their terms expire or is cut short by legitimate means.
Your Excellency, when Zimbabwe was suspended by Fifa from all international football activities over government interference in March, France-based Warriors midfielder Marshall Munetsi immediately called out to the fighting administrators, imploring them to find common ground.
Many simply hoped common sense would prevail and that the powers that be would put aside their petty differences for the good of the local game.
Sadly, that has not happened and the footballers could not keep their counsel any more. Last month, Khama Billiat criticised the SRC's stance which he said was destroying careers of local footballers. He was right, and his outburst emboldened others to speak out as well.
Your Excellency, local players are the most affected by the suspension as the suspension has put paid to any hopes of lucrative foreign moves, and their careers are quietly wasting away. But this cannot go on unchallenged and a few have been bold enough to come out and confront the current puppet Zifa board and the puppeteer, Mlotshwa's SRC.
In recent times, we have seen over 50 players in the domestic league taking to social media to vent their frustration on the SRC-ZIFA saga, protesting under the hashtag #RestoreOurCareers.
Your Excellency, many popular players from almost all local league teams, are in the movement, because the SRC is taking away opportunity and their means of living. They are artists and sportspeople, with a limited shelf-life.
They have to make the most of their skills within a specific timeframe, and the suspension takes away their ability to do so. Many of our young bright lights are in limbo and will remain so until someone knocks sense into the SRC.
Some of the players to come out asking for SRC and ZIFA to find each other include Dynamos midfielder Ralph Kawondera, Caps United's Emmanuel Mandiranga, Benard Donovan (Chicken Inn), Ali Maliselo (Herentals), Donald Mudadi (Harare City) Lennox Mucheto (Yadah), Wonder Kapinda (Black Rhinos), Collins Duwa (Manica Diamonds) and Marvelous Mukumba of Ngezi Platinum Stars.
Your Excellency, even United States-based Warriors goalkeeper Tatenda Mukuruva and Mozambique-based Wisdom Mutasa also known their frustration and disapproval of the stance the SRC has taken.
As retired footballer Gabriel Nyoni said, players must 'stand for their future,' and the administrators of the sport in the country have to recognise the folly of their actions.
Your Excellency, SRC has made allegations of financial mismanagement and sexual harassment of female referees against the Kamambo board. So far, only the allegations of harassment of female referees have been proven and Fifa last week banned the former secretary general of Zifa's referees committee, Obert Zhoya from all football-related activities for five years after finding him guilty of sexually harassing three female officials.
Zhoya was also been fined 20,000 Swiss francs after an investigation by Fifa's independent ethics committee. His accomplices may yet face more action from Fifa.
The other allegations have failed to stick, even in our own courts.
As a result, Fifa has refused to endorse the suspension, on the basis of lack of evidence to support the claims.
So far, Zimbabwe has been booted out of the Africa Cup of Nations (Afcon) qualifiers, the African Nations Championships (Chan) and the Cosafa qualifiers while the Mighty Warriors were also barred from participating in international and continental qualifiers.
Your Excellency, local clubs are also prohibited from competing in all Caf inter-club competitions including the recently launched African Super League which has a large financial return for sides taking part.
Here is what the France-based Munetsi said: "As things stand, we are losing a generation of talented footballers. They are not being exposed to scouting opportunities from abroad as a result and it is Zimbabwe football that will suffer in a few years' time, and it is the fans who are being denied a right to watch the game they so dearly love. Once again, I plead with the relevant parties to find a workable solution to this matter so that our beautiful nation gets to enjoy our beautiful game."
Your Excellency,, we implore you to save our game.
Related Topics