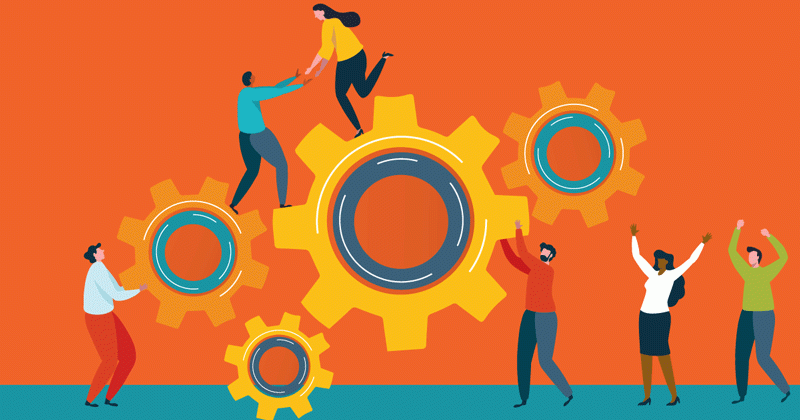 ORGANISATIONS increasingly recognise that engaged employees lead to better business outcomes. The concept of employee engagement has been defined in several ways, but there is general agreement that it involves a positive, affective state characterised by vigour, dedication and absorption.
One further approach to think about employee engagement is to see it as a good attitude expressed by workers toward the firm and the ideals it upholds.
An engaged worker understands the operational environment in which the company operates and collaborates with coworkers to enhance performance within the scope of their job for the benefit of the organisation. An engaged employee is one who has a positive view on the future of the business and who works actively toward ensuring its success.
Employee engagement is a crucial indicator of both its productivity and its profitability. High employee engagement leads to more productive and innovative employees, who are more likely to stay with their company.
Low employee engagement leads to less productive and less innovative employees, who are more likely to leave their company. Employee engagement can be measured through surveys, interviews, or focus groups.
Employee engagement has been shown to be a strong predictor of business performance. Studies have shown that engaged employees are more likely to take initiative, be more creative, and be productive.
In addition, they are less likely to leave their company. To maximise the potential of engaged employees, businesses should focus on creating an engaging environment and providing the resources necessary for employees to be productive.
It has been shown that employee engagement can lead to increased customer satisfaction, better customer retention, and increased sales.
Additionally, employee engagement can also lead to increased innovation and creativity. When employees are engaged in their work, they are more likely to be able to innovative.
Engaged employees are likely to produce quality work, increase productivity, and reduce employee turnover. However, many companies struggle to achieve engagement levels that result in positive business outcomes.
Engagement surveys are an essential tool for employers to measure employee satisfaction. They can provide valuable insights into the factors contributing to employee happiness and performance.
Engagement surveys are a way to measure employee satisfaction and identify areas where the company can improve. Such surveys can help managers identify problems and invest in solutions.
I believe every organisation should conduct an employee engagement survey. This should be done no less than two times a year. The survey results are often reported as an index. In Zimbabwe, the national employee engagement index has been averaging above 72% for the past three years. As an organisation, you should aim to have your employee engagement index above this national average.
One of the topical discussions on employee engagement has been why employee engagement seems to be high in developing countries compared to developed countries. So far, I have not seen a credible explanation for such significant differences.
So how should you proceed when planning to conduct an employee engagement survey? The first step is to be clear about why you want to conduct an employee engagement survey. Some credible reasons include the desire to know how satisfied your employees are, which affects critical business indicators.
One goal is clear, you must work on designing a reliable questionnaire. The reliability of the questionnaire must be known upfront. It is a futile exercise to proceed to carry out employee engagement using a tool that is not reliable. Get help if you are unsure how to design a reliable questionnaire to measure employee engagement.
Recent studies have shown that employees are more productive when they feel engaged in their work and have a better overall work-life balance. Employee engagement can also lead to higher morale in the workplace and a decreased risk of staff turnover.
There are many ways to achieve employee engagement, but some of the most common methods include providing employees with training and development opportunities, providing feedback and recognition, and providing a work environment conducive to creativity and innovation.
To increase employee engagement, it is essential to understand what drives it and to set achievable goals. Once employee engagement is understood, it can be increased through various means such as communication, recognition, and incentives. Creating an enjoyable and supportive work environment can also help increase engagement.
Giving employees a sense of purpose and meaning in their work is one strategy for increasing employee engagement. Setting objectives, defining a mission statement, and fostering a culture of responsibility are all important steps to take if you want to instill a feeling of purpose in the members of your business. Employees are more likely to be motivated to remain with a firm if they know what they are working for and why they are fighting for it.
Engagement is a two-way street. It is not only about what employees do for their company but also what their company does for them. When employees feel valued and appreciated, they are more likely to be engaged in their work and to stay with the company for a long time.
Nguwi is an occupational psychologist, data scientist, speaker and managing consultant at Industrial Psychology Consultants. — +263 24 248 1 946-48/ 2290 0276, cell number +263 772 356 361 or e-mail: [email protected] or visit ipcconsultants.com.
Related Topics