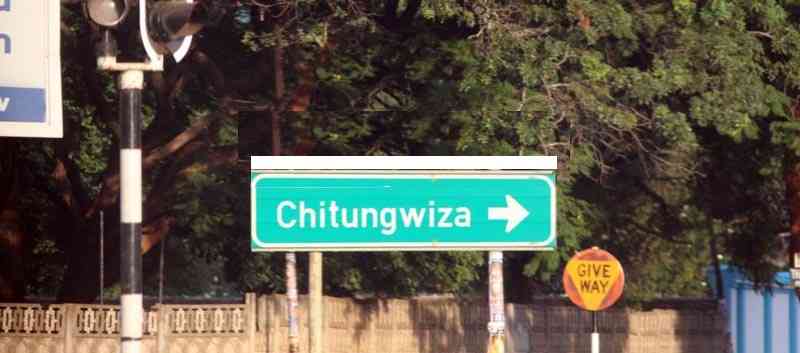 A CHITUNGWIZA gang popularly known as Black Vendetta is terrorising residents of the dormitory town particularly Citizens Coalition for Change (CCC) supporters, NewsDay has established.
There are claims that the gang is linked to Zanu PF, but the ruling party yesterday disowned the vigilante group. The gang recently clashed with CCC supporters in Unit O.
CCC ward 22 (Unit O) candidate, Rosaria Mangoma told NewsDay that the gang was stalking her.
"Last week, they came in the middle of the night, threw stones on the roof of my house, banging the gate while singing and uttering derogatory things about me," Mangoma said.
The case was reported to the police.
The gang is not new to crime in the dormitory town as it has been involved in illegal land grabs in the past.
In April, the gang deflated tyres of a vehicle belonging to CCC legislator, Godfrey Sithole.
"They want units N, O and P to be no-go areas for the opposition. It is archaic politics, an old tactic of intimidating people ahead of elections," Sithole told NewsDay.
"They are being used by politicians to pursue personal and political ambitions."
Harare metropolitan police spokesperson, Julius Chakanza, professed ignorance about the gang.
"I don't know about them. I have to check on your claims," Chakanza told NewsDay.
Efforts to get a comment from national police spokesperson Assistant Commissioner Paul Nyathi were in vain.
Zanu PF chairperson for Harare metropolitan province Godwills Masimirembwa, said the ruling party had no links to the gang.
"As Zanu PF, we don't operate gangs or promote gangsterism," Masimirembwa said.
"We don't know anything about that group and individuals. Politicians and political parties who have complaints should liaise with responsible authorities such as the police without involving Zanu PF."
Related Topics