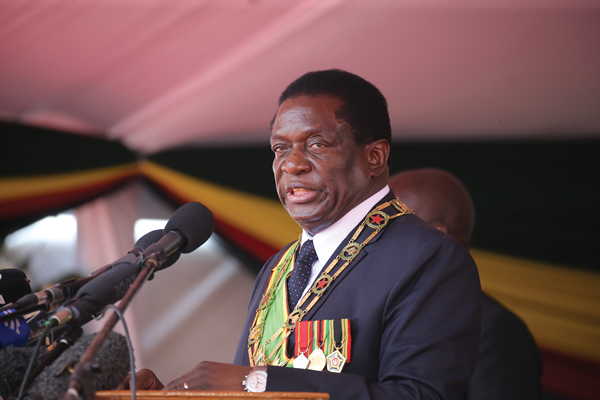 The labour unrest in Zimbabwe's education and health sectors has become so commonplace one would be excused to believe it is an annual ritual.
Not a year passes without teachers and health staff withdrawing their services over poor salaries. Every time this happens the government provides temporary solutions, sometimes coercion, including dismissal threats, to get schools and hospitals running again.
Last week 16 teachers were arrested during a protest over poor salaries and they are in remand prison right now waiting for a ruling on their bail application tomorrow.
The teachers took to the streets in Harare to complain about the government's failure to fulfil its promises to them, made by the Finance minister during his budget presentation last year.
Minister Mthuli Ncube said the economy would be so good that teachers would revert to their 2013 salaries of US$540 by 2022. Not only has this promise prove to be false, but the teachers' earnings have gone down in real terms owing to unrelenting inflation, pushing teachers to come out to complain.
As usual, the government has resorted to heavy-handed response, chasing, beating up and arresting the teachers and their representatives including Amalgamated Rural Teachers Union of Zimbabwe (Artuz) president Obert Masaraure.
Such momentary fire-fighting methods and intimidator tactics by the government will not bring lasting solutions to the disquiet in these critical sectors and President Emmerson Mnangagwa's government is not doing itself a favour by perpetuating this problem.
They need to sit down and restart the government remuneration formula in order to restore normalcy in these two sectors. Teachers and nurses have for years been forced to accept poverty as a way of life, gradually robbed of the dignity and respect that their professions command.
This calls for an appreciation of the crucial role that the education and health sectors bring to the stability of the social, economic and political wellbeing of the country. The government needs to change its stance and restore the dignity of our teachers. Abel Tendekai Muzorewa did that during his temporary romance with power in 1979.
Superintending over a restive civil service and abandoning provision of social services has been one of the biggest mistakes that the Zanu PF government has made.
Besides wreaking havoc on the lives of the people, a disabled social service provision encourages the emergence of, and nourishment of existing alternatives on Zimbabwe's political landscape. So, the decision by government to allot civil service emoluments the bottom tier has not, after all, been in its favour.
The government will do itself a big favour therefore to understand that disinvestment in health and education provision is in itself a political own goal.
Political survival, which Mnangagwa wants so desperately, really hinges on satisfying the masses' needs for such social services as health and education.
Related Topics