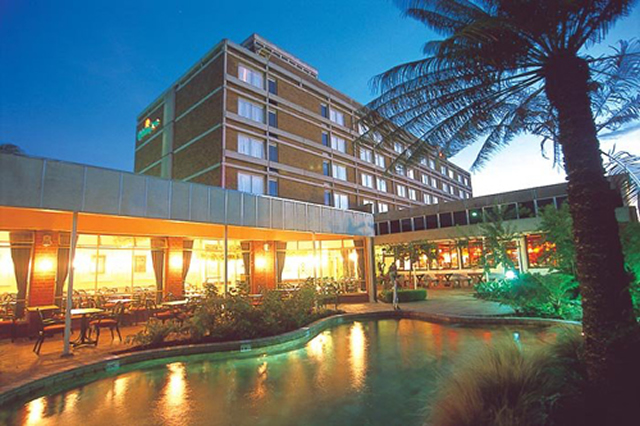 BY TATIRA ZWINOIRA HOSPITALITY group, African Sun Limited (ASL) overturned its loss-making position to post a profit after tax of $9,73 billion last year, owing mostly to a $8,59 billion gain on purchasing a 91,06% stake in real estate firm, Dawn Properties.
The gain or "gain on bargain purchase" as it's commonly known, is the difference between the consideration paid and the fair value of the assets acquired and liabilities assumed of an entity, in this case, Dawn Properties.
At a meeting held in May 2020, the ASL board sat and agreed to purchase Dawn Properties through offering the latter's shareholders one share in the hotelier in exchange of 3,988075946 of the real estate's shares.
The deal entailed ASL issuing 616 129 718 new ordinary shares, to be listed on the Zimbabwe Stock Exchange, for 2 457 172 108 shares in Dawn Properties representing 100% of the issued shares, a deal valued at $982,87 million or US$11,79 million.
The group experienced a loss of $2,41 billion in 2020.
"The Group recorded an inflation adjusted normalized earnings before interest, tax, depreciation and amortisation ("EBITDA") of ZWL1,95 billion and normalized profit before tax depreciation and amortisation of ZWL1,14 billion," said ASL chairman Emmanuel Anesu Fundira in a statement attached to the group's annual financial results for 2021.
"Normalised EBITDA and profit for the year ended 31 December 2021 principally excluded gain on bargain purchase amounting to ZWL8,59 billion, which was recognized on the acquisition of 91,17% equity interest in Dawn Properties in January 2021."
By the end of 2021, a total of 561 745 443 ASL shares were issued in exchange of a 91,17% equity ownership in Dawn Properties, a $1,07 billion in investments into the realtor.
Of concern for ASL, however, is that the hotel business was left in an illiquid position heading into the current year as it had nearly 12 cents to every dollar of debt.
The acquisitions translated to total assets growing by 391,41% to $22,13 billion, from a 2020 comparative of $5,65 billion, as ASL's properties were revalued as the local currency depreciated further from 2020.
Also, the group's operating expenses (excluding depreciation) increased by nearly 25% to $3,15 billion in the period under review from a 2020 comparative of $2,53 billion.
"The increase was due to the increase in volumes driving variable costs and the inclusion of Dawn related expenses in the consolidated financial statements," Fundira said.
"Excluding the effects of Dawn consolidation, the hotel business operating expenses (excluding depreciation) increased by 24% from ZWL1,97 billion to ZWL2,44 billion, which was less than growth in hospitality revenue of 37% from prior year. The Group will continue to monitor costs and implement various cost savings initiatives."
Twelve percent of total ASL revenue is attributable to Dawn Properties.
ASL revenue grew by about 48% to $4,32 billion in the period under review, from a 2020 comparative of $2,95 billion.
Fundira said this was on the back of an eight-percentage point increase in occupancy from prior year to 31% and firmer average daily rates as there were fewer Covid-19 restrictions.
"The achieved occupancies are however still lower than the +40% occupancies achieved during pre-Covid 19 era," he said.
In a segment performance, ASL's city and country hotels, namely, the three Holiday Inn hotels, the Troutbeck Resort and the Monomotapa hotel fall achieved occupancy of 45% for last year, a nine-percentage point improvement from 36% achieved in 2020.
This was driven by conferencing business from the government, quasi-government, non-governmental organisations, and corporates.
Total revenue per available room was up 28% to $9 154 from a 2020 comparative of $7 124.
In its resort segments, The Elephant Hills Resort, the Kingdom at the Victoria Falls Hotel, the Hwange Safari Lodge, Caribbea Bay Resort, and the Great Zimbabwe Hotel saw occupancy levels rise seven percentage points to 19% last year from 2020.
Total revenue per available room was up 66% to $4 646 from a 2020 comparative of $2 805.
Concerning the Victoria Falls Hotel, in which ASL shares a 50/50 leasing partnership with Meikles Limited, occupancy was up one percentage point to 14% in 2021 from 13% in the comparative year.
Total revenue per available room was up 12% to $6 904 from a 2020 comparative of $6 164.
"Foreign source markets were largely closed for the greater part of the year, with foreign business contributing only 8% (2020: 14%) towards hotel revenue which is significantly lower than +30% contribution achieved during pre-Covid 19 era," Fundira said.
In an outlook, ASL has set aside US$10 million for refurbishing its hotels.
"Key refurbishment highlights include work at the Troutbeck Resort, Hwange Safari Lodge, Great Zimbabwe Hotel, Monomotapa Hotel and the almost complete refurbishment of The Victoria Falls Hotel," Saungweme said.
However, the group expects depressed activity in its property segment, curtailed by lower economic activity.
Related Topics